Today was so cold. The high was a bone chilling 7 degrees. And I complained about the weather all morning long. But then I thought about a conversation I had with my dad a few days ago, and as I remembered what he said, I was able to put things into better perspective. We were talking about the weather in Rochester, and he mentioned how difficult it must have been to have lived here during Joseph Smith's time (in the early 1800's).
How did they do it? How did they live in cold, drafty homes in the middle of nowhere? How did they take care of babies in this weather without washing machines and warm baths to put their children into at night? How do you survive without heat, cars, grocery stores, and electric/gas stoves?!
Really, it was not too bad here today as I sat in my warm house, eating warm food. I drove a warm car, wearing a warm coat, and sat in a warm church. We are very lucky to live today. Here are a few other things I am grateful today: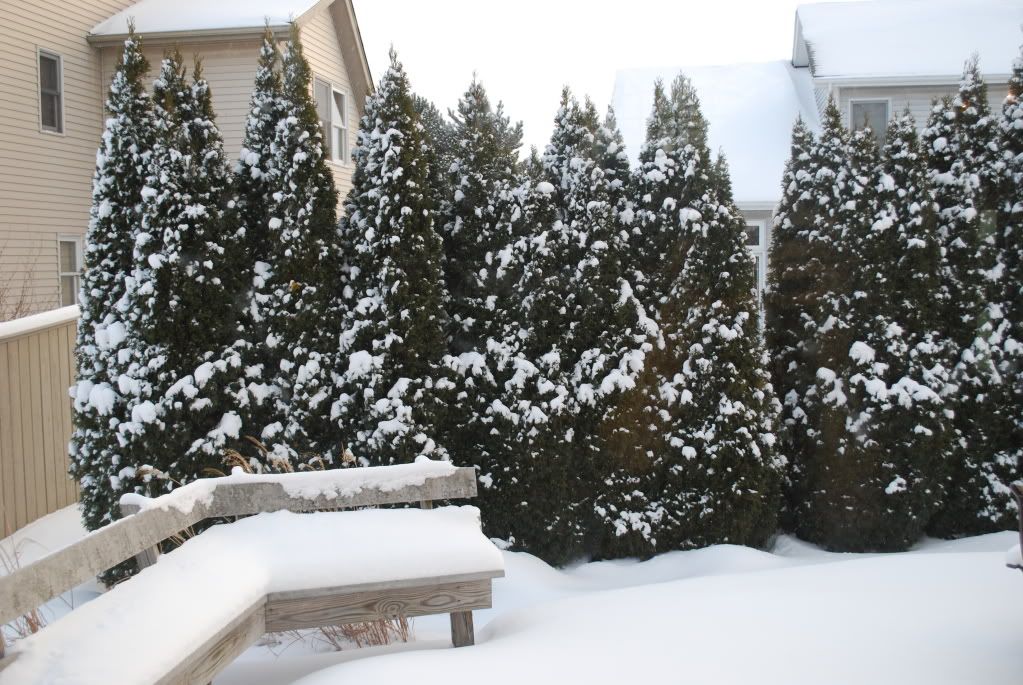 a beautiful, snowy backyard

cute little boys in warm, superhero pajamas
the big box of fresh clementines that are sitting on my table


and of course, the fact that this was the temperature inside my home while it was 7 outside.