What do the BYU basketball team and superheroes have in common? Not much, (unless you believe Jimmer Fredette is superhuman) but we had a fun time watching both the other night.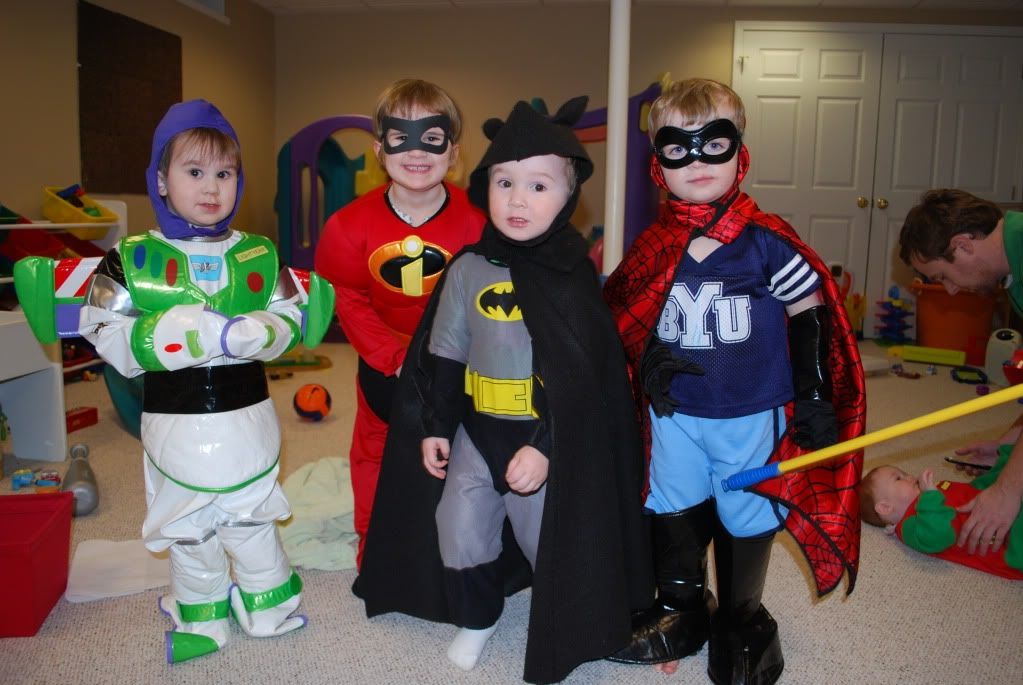 simon (buzz), lena (mr. incredible), ethan (batman), daniel (a byu superhero spiderman?)
James was in bed so Calvin was made the honorary Robin.
I am sure you will all sleep more soundly tonight knowing these 5 are ready to fight crime!
p.s...
my sister-in-law Dayna had her baby boy this morning! We are so excited little Vincent is here!