Despite chilly/rainy weather, we had a great 'Easter week' here in Rochester. Two egg hunts, cookie decorating, egg decorating, and a wonderful Sunday filled our Easter holiday this year.
Sunday was the best day, although it started out a little rocky. Bryson had to round that morning but thought he would be home before the boys woke up. Of course it was 8:00 AM and Bryson was no where in sight. I quickly made a note (from the Easter Bunny) that I showed Daniel. The note said that he was going to stop by and leave the baskets of goodies while we were at church. Luckily Daniel had no problem with the new plan. so I got the boys dressed and we were out the door. But when I opened the garage door, my car (with my car seats) was gone! Bryson had taken it to work thinking he would be back before church.
I had some gifts that I thought were going to be given to the recent Primary graduates during sacrament (they did not end needing them this week) so I felt like I had to be there. We live about 1.5 miles from the church, so I buckled both boys into seat belts and just prayed that they would stay in them (and that I would not get pulled over!). I looked back and Daniel was sitting like a little angel while James was jumping around in the back seat!! So I reached back and used one arm to hold him and the other to drive (sounds safe- huh?). Amazingly we arrived there in once piece, but I am sure I looked pretty frazzled walking into sacrament.
It was such a beautiful meeting, filled with music and a wonderful narration of the atonement. And I was very touched during sharing time in Primary when my friend Trista told the children the story of Christ, the atonement, and the events leading up to the atonement. I know that all those children (including little Daniel) and the adults felt the Savior's love for them after the lesson.
We came home and Bryson had laid out the Easter baskets for the boys. They were so excited to open them! And we had a small, but nice dinner that night as a family. It was a wonderful day.
Here is our first Easter egg hunt, which was at the church: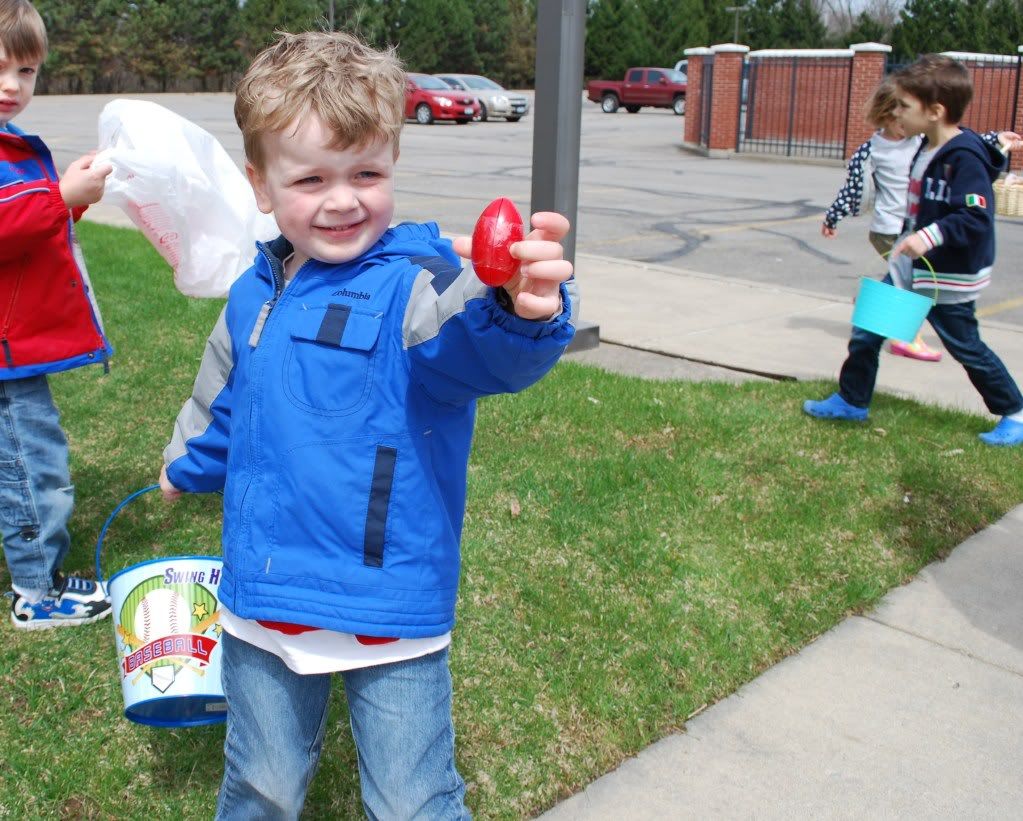 Daniel was very excited to find an egg with silly putty in it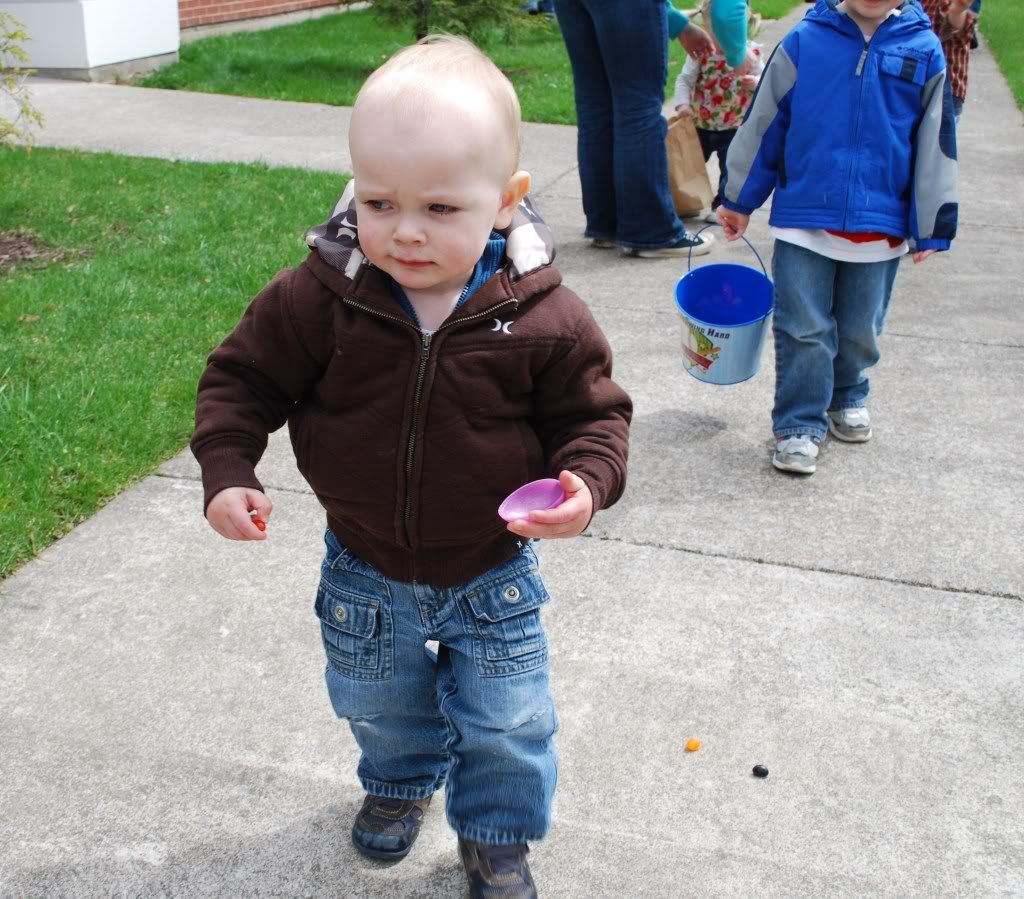 James did not quite get the whole 'hunt' idea. He was not interested in finding eggs. He only wanted to take Daniel's eggs, throw and then eat the candy.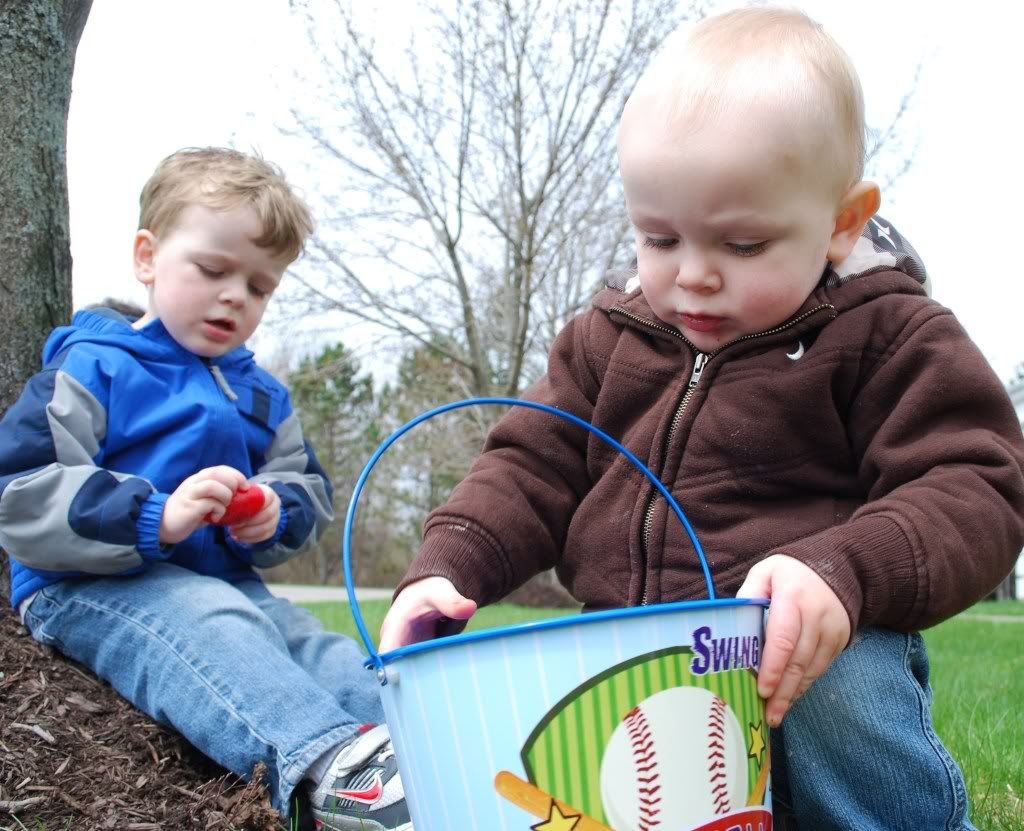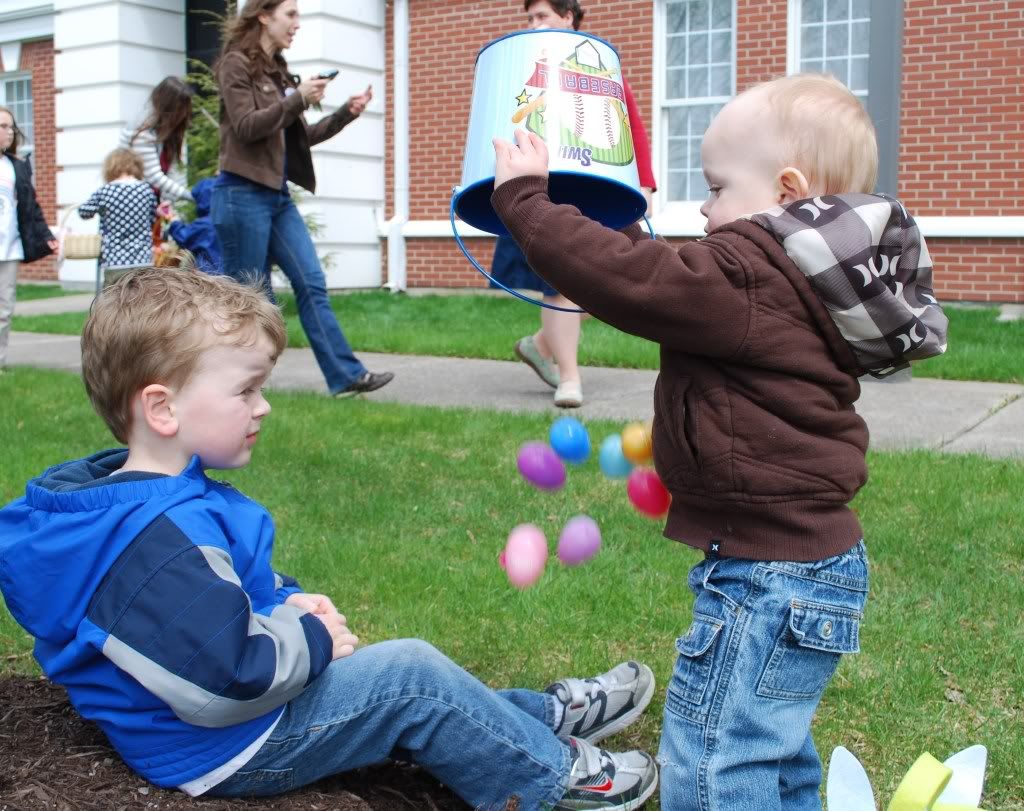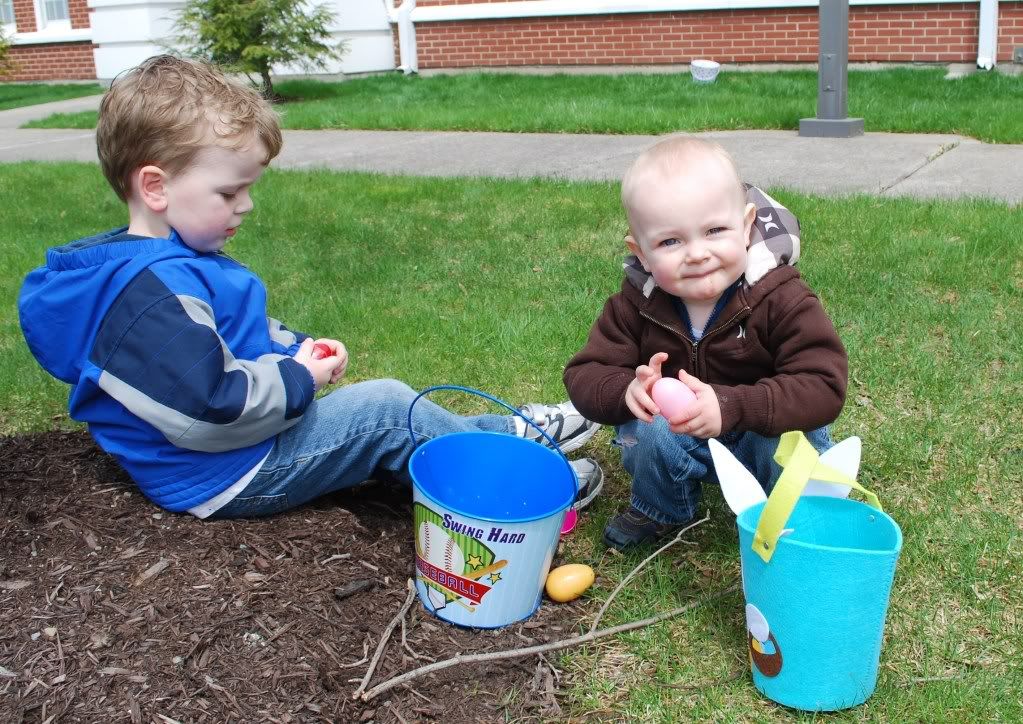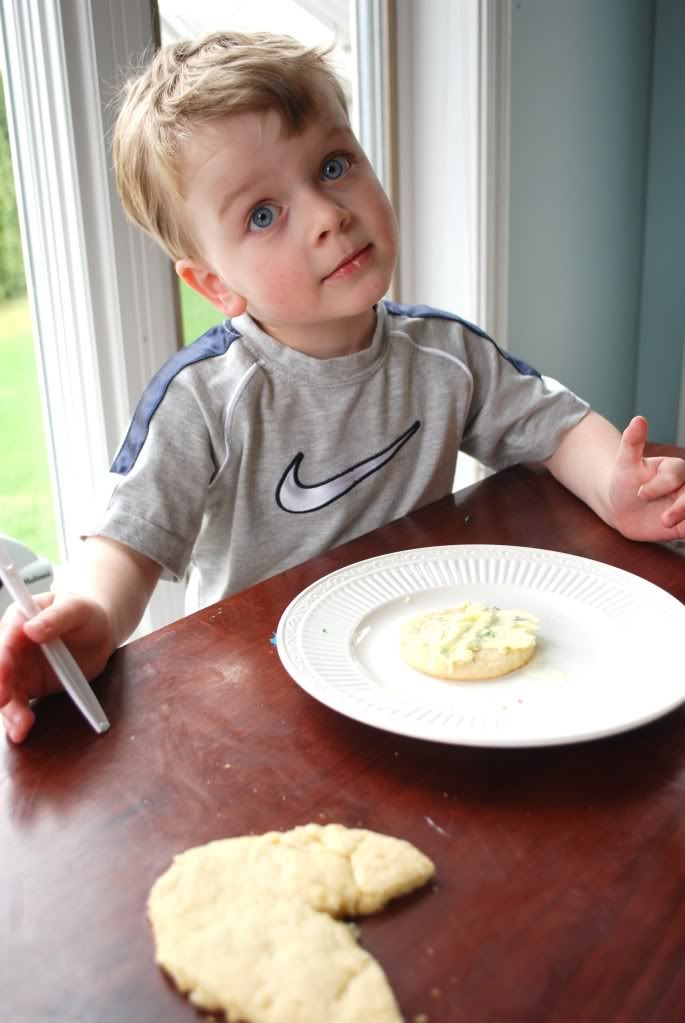 Daniel loved making egg and bunny cookies. I think he licked and ate most the frosting, but some of it made it onto the cookies.
Easter egg hunt #2 was at the Teran's. The kids had a blast and the lunch spread was very yummy.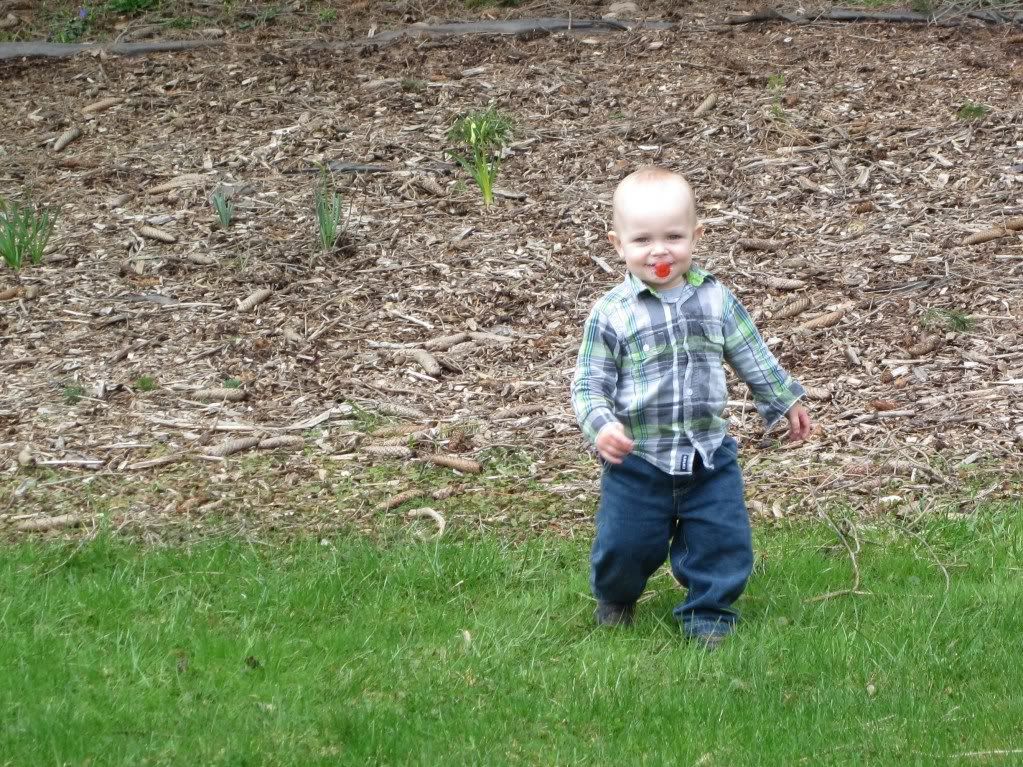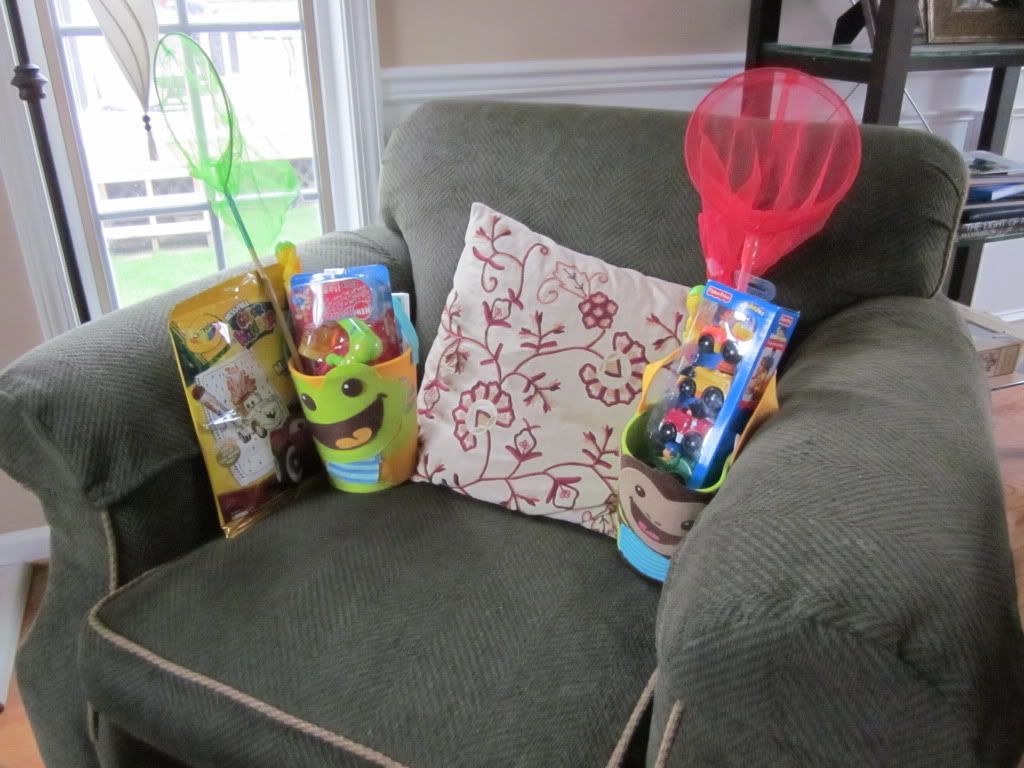 Here are the baskets that the bunny left for us during church. Daniel noted that the Easter Bunny was "very sneaky".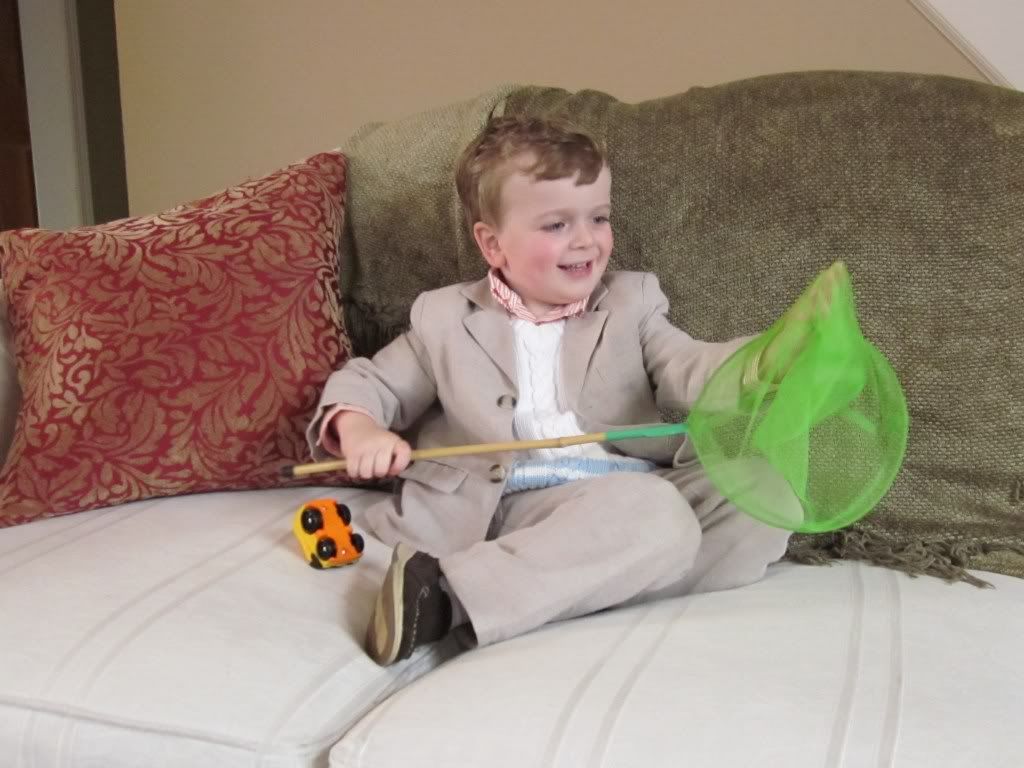 I think his favorite item from the basket was his new "fishing net". Gotta love the dollar bins at Target!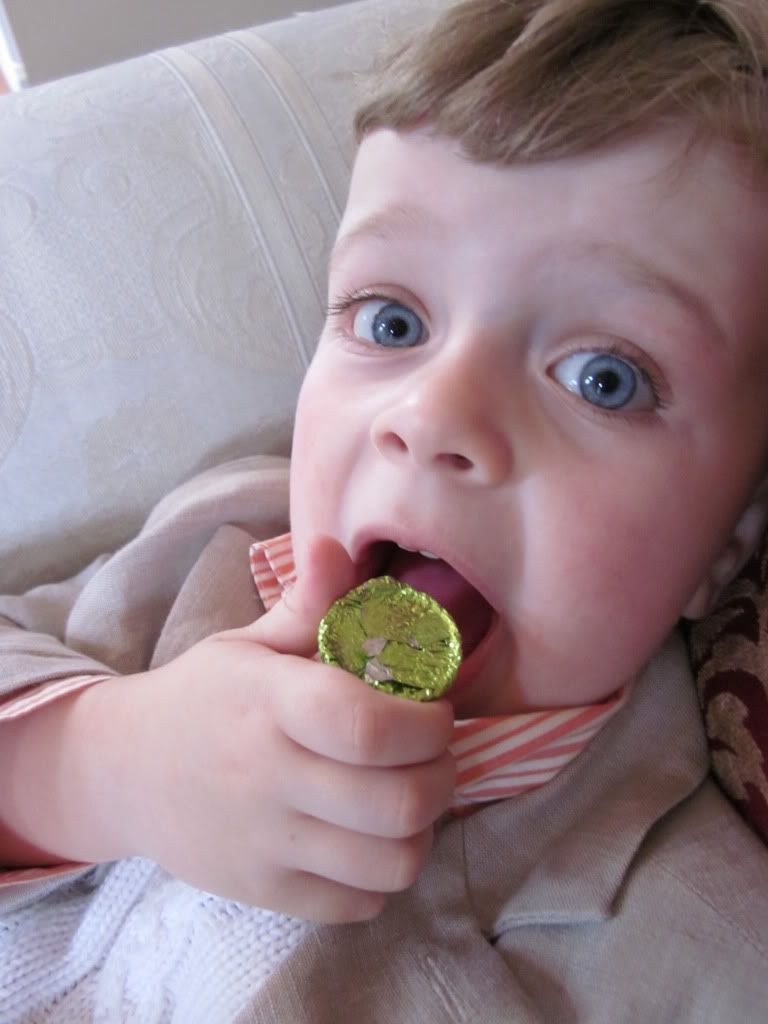 And he asked me to take a picture of him eating his candy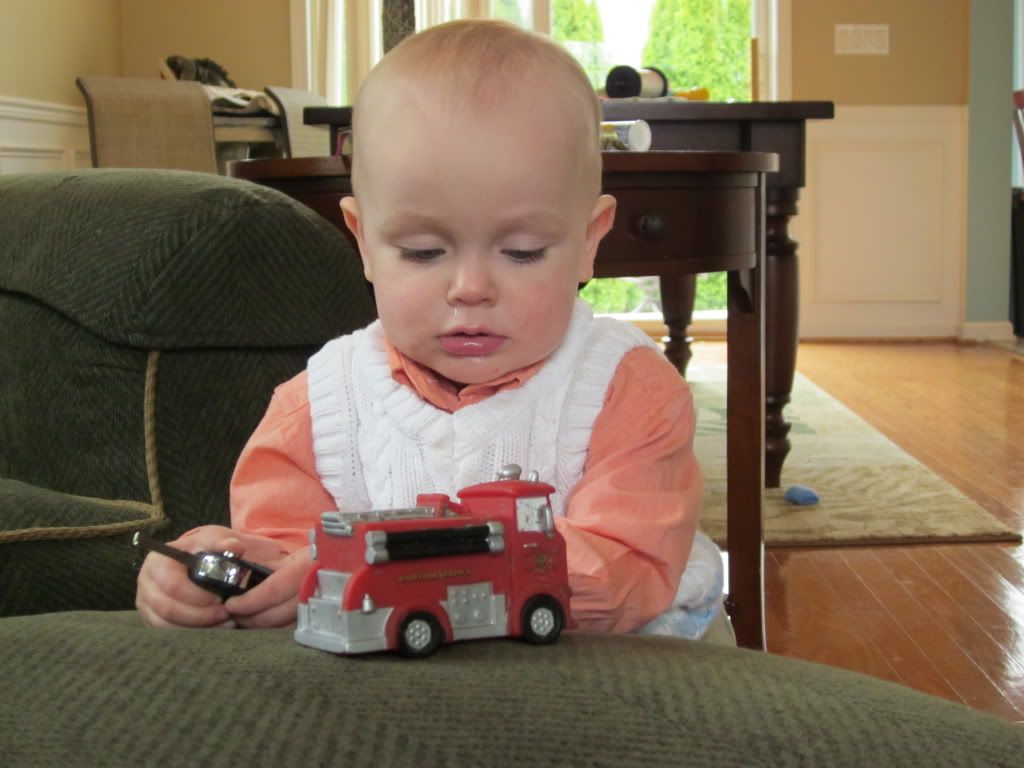 We could not get any good photos of busy James. It was nap time, and he was too excited about his new toys.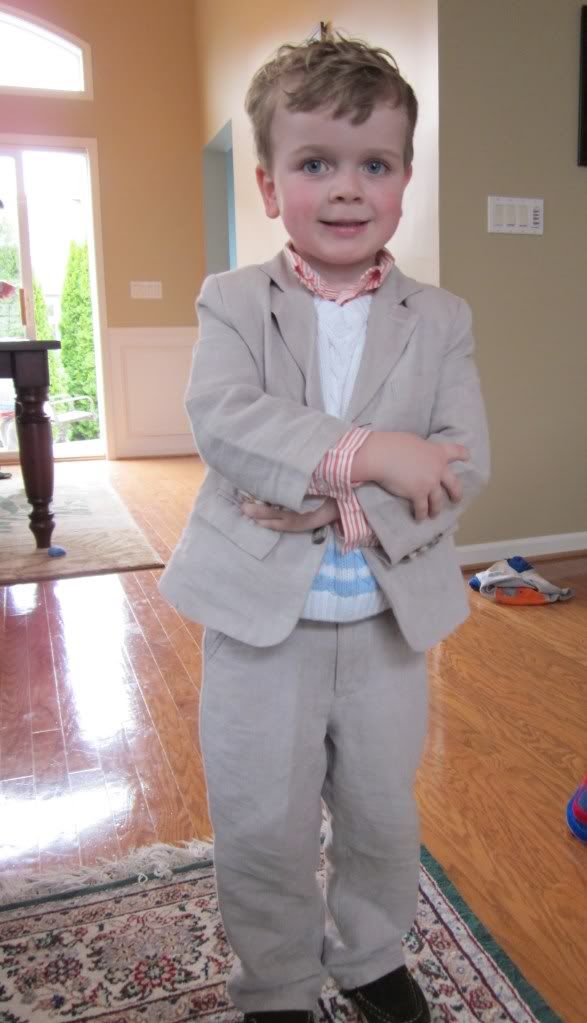 But our model Daniel is always excited about posing for the camera!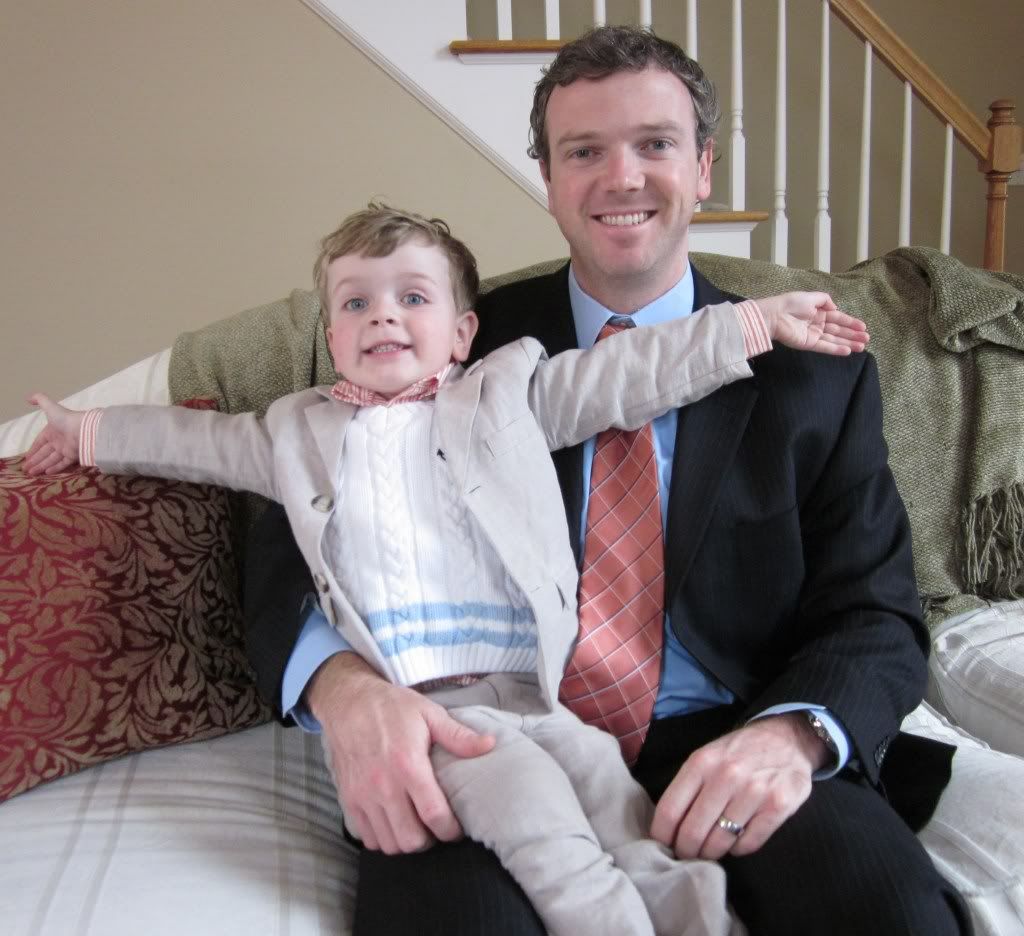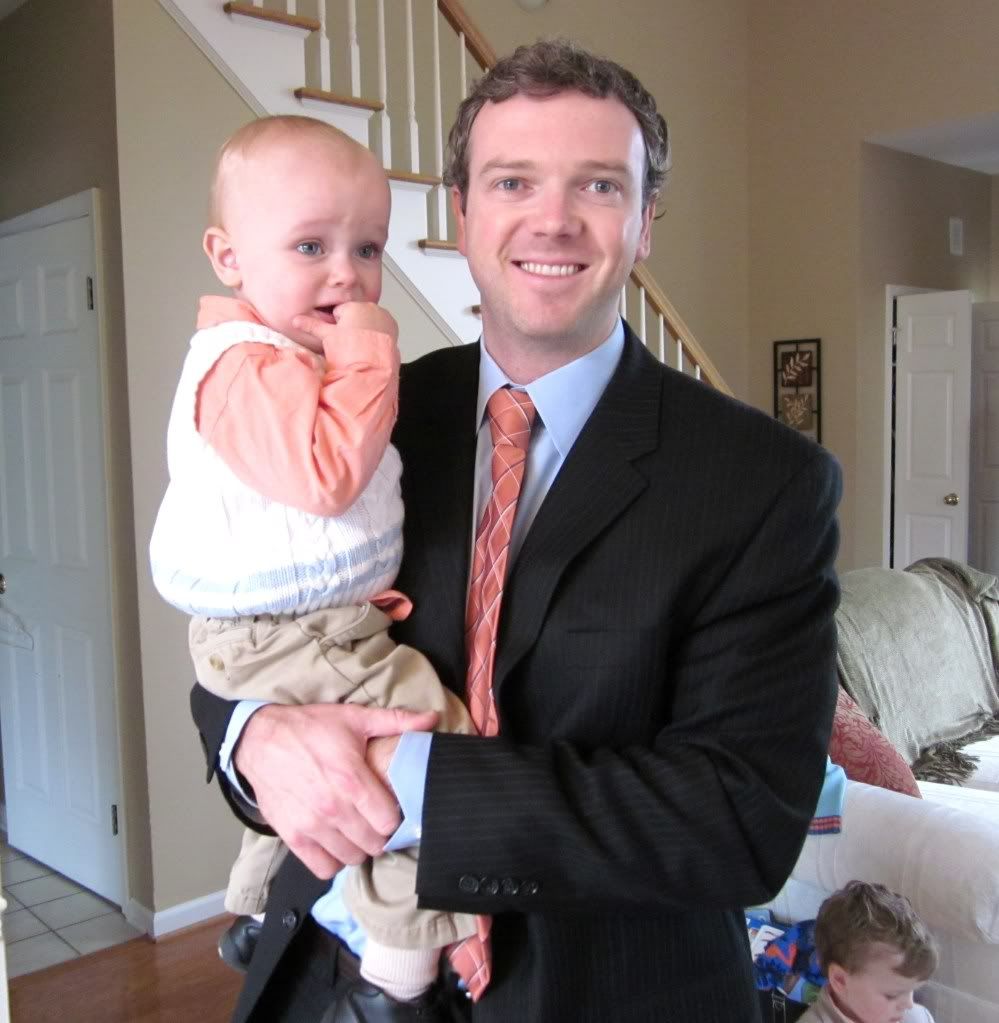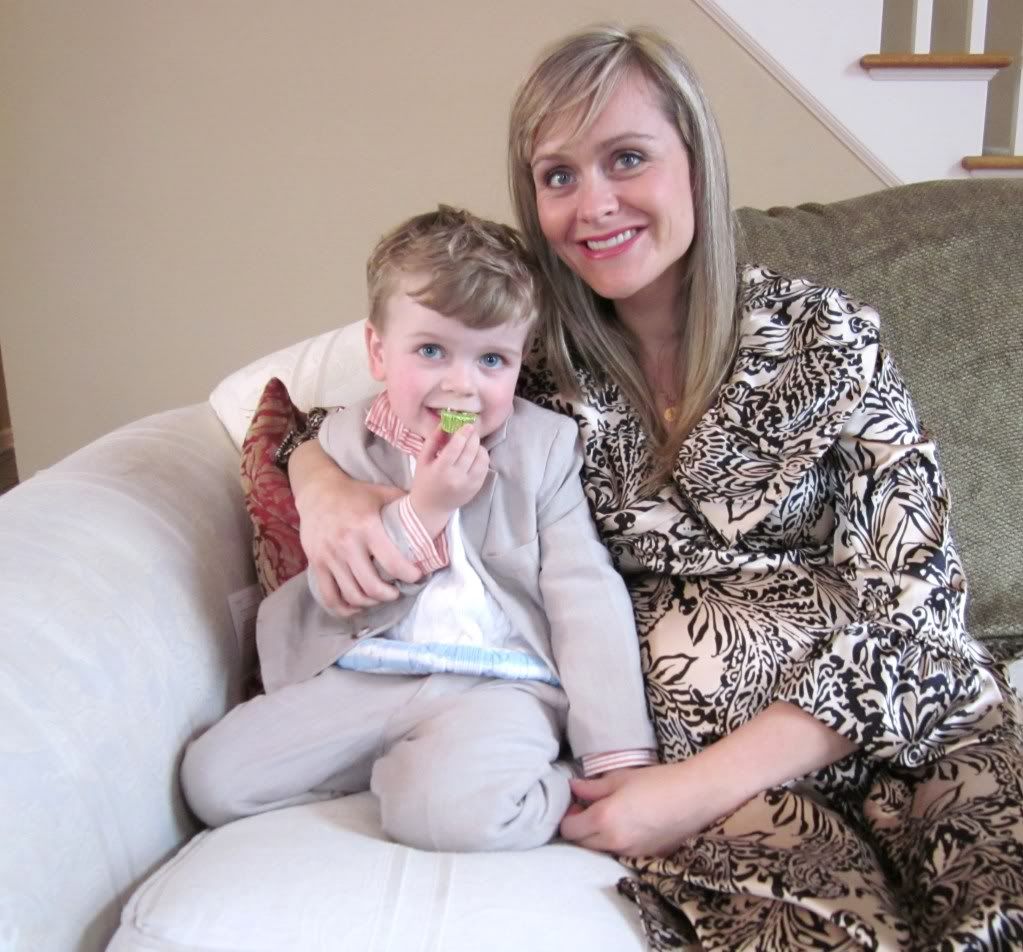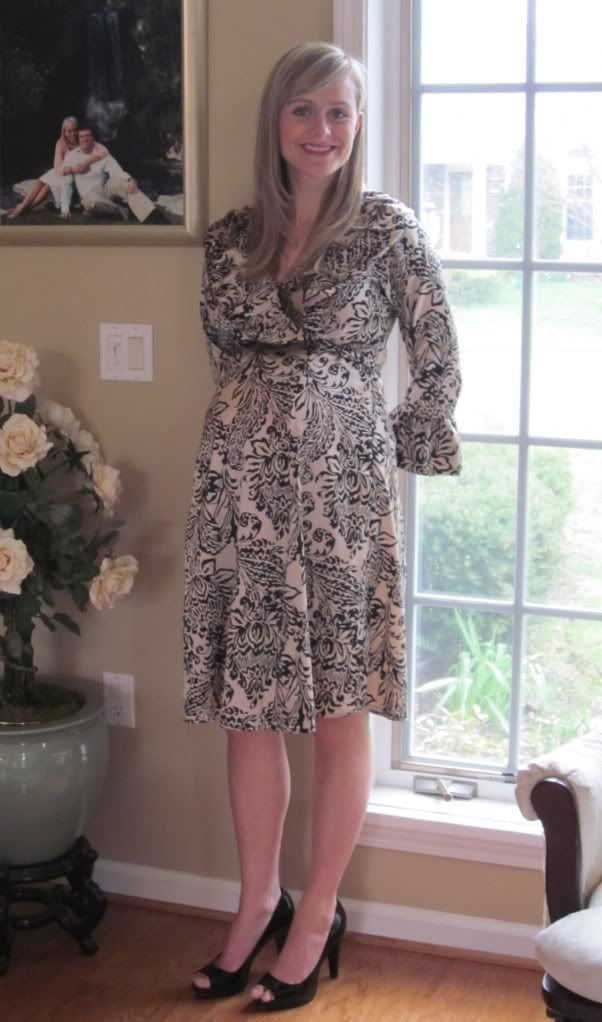 So I have to say that I feel weird posting solo pics of me on the blog. I just wanted to show that I am 31 weeks along and feeling pretty good (as good as you can feel during 3rd trimester).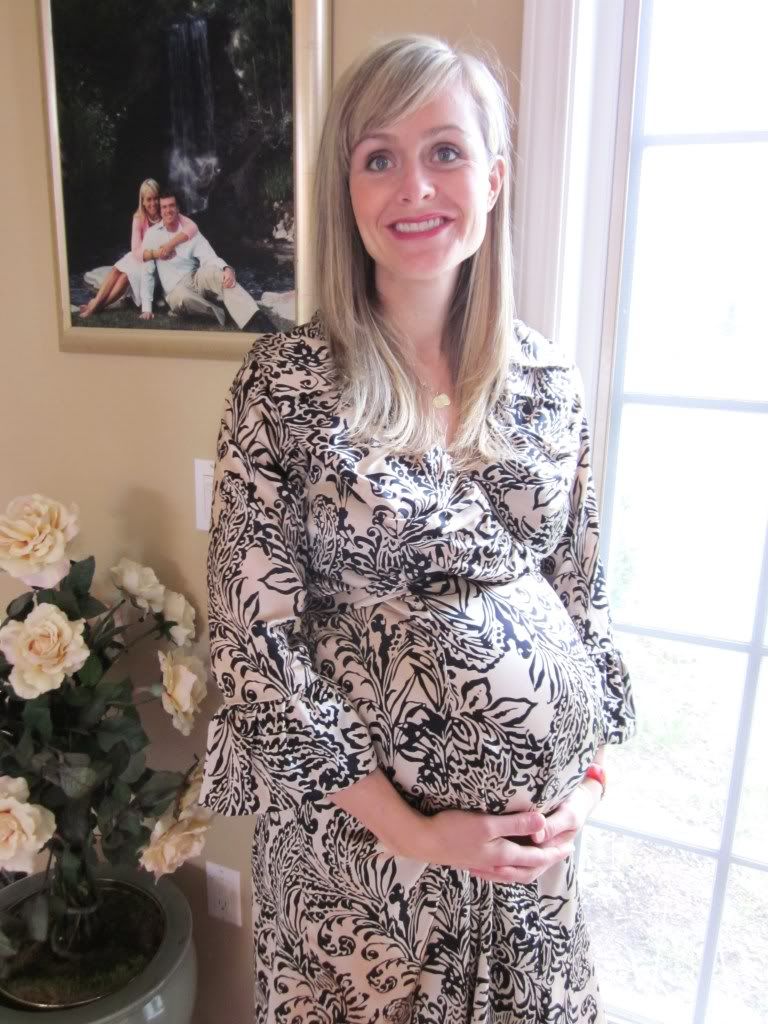 This one shows the baby bump a little better :)

We are all getting excited for baby boy # 3. I keep hearing about how difficult life becomes once the 3rd child comes, so as much as I am dying to meet this little guy, I have been trying to enjoy the 'easy' life of having only 2!