Last night I attended a Relief Society enrichment on record keeping. Some of the talented women in my ward shared their ideas and tips for journaling, blogging, and photography, and I left feeling very inspired last night.
One of the ideas presented was to take photos to capture events that will never happen again. I guess today was one of those events. Daniel is involved in a co-op preschool this year, which means I take turns with 4 other moms (AMAZING moms, may I add) teaching our 3 & 4 year old kids. I have been pregnant pretty much the entire 'school year' and James is becoming more and more of an unruly student, but it has been such a treat to spend time and teach these very awesome 5 kids (well, 6 if you count little James:)
This morning I woke up and thought, "Oh man, 3 hours of craziness- here we go!". But somehow just being with these kids makes me so excited about, well, just being. They are so intrigued by everything and so eager to learn and explore. They are at such a tender and wonderful age, so as much as I have been tired, I feel really grateful for my opportunity to be part of this co-op this year.
Here are a few photos from this very 'energetic' morning:
working on the craft of the day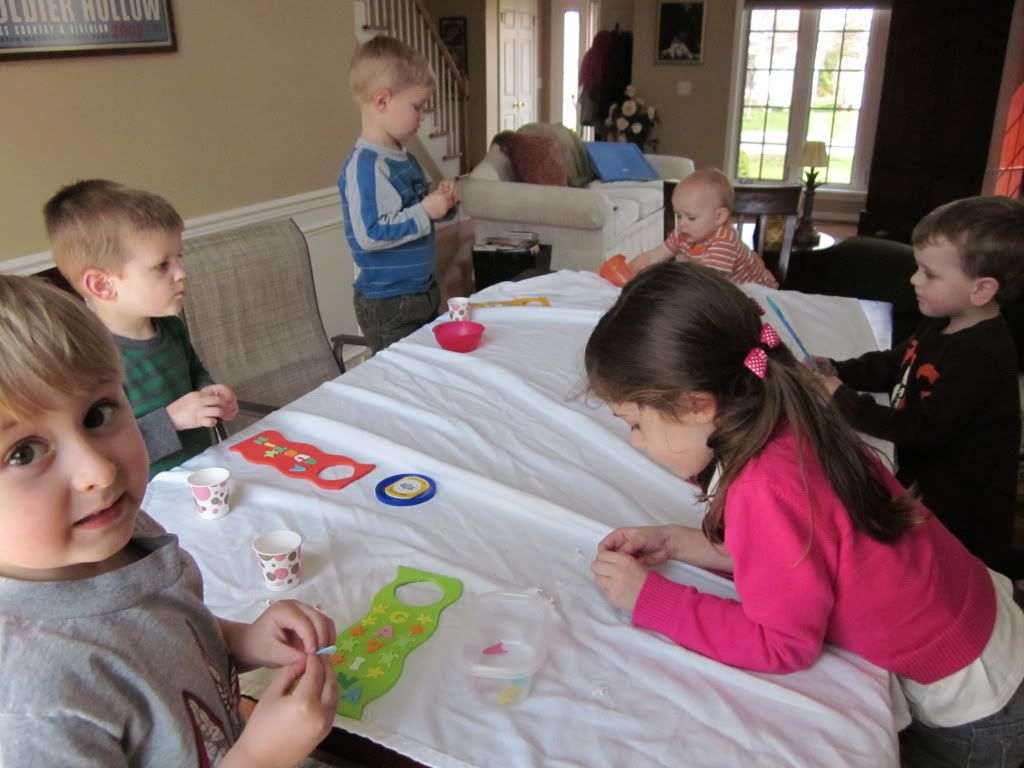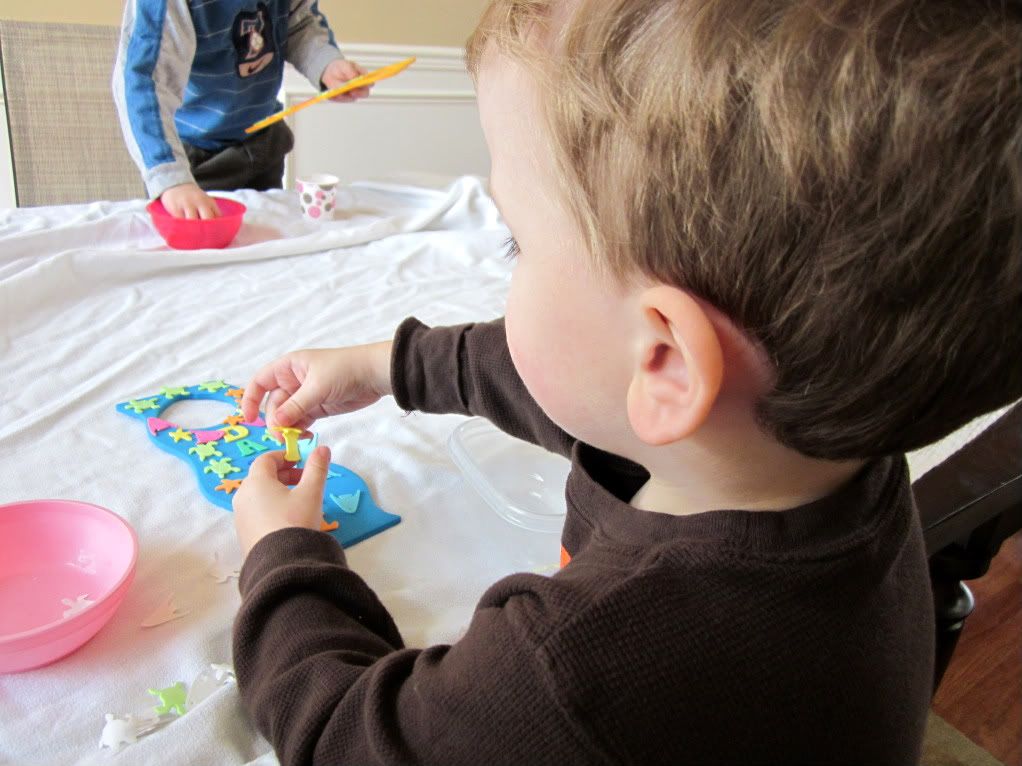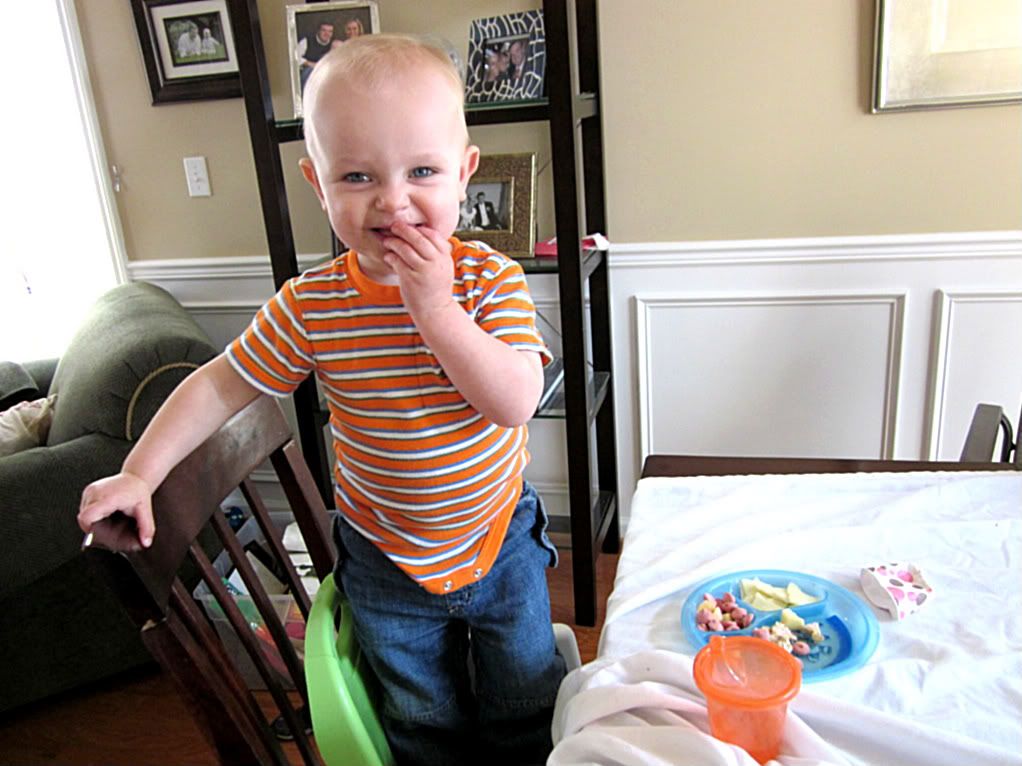 James seems to just want to eat all during preschool....whatever keeps him happy! And poor kid- I was so busy with the kids that I forgot to snap his onesie after I changed him. :)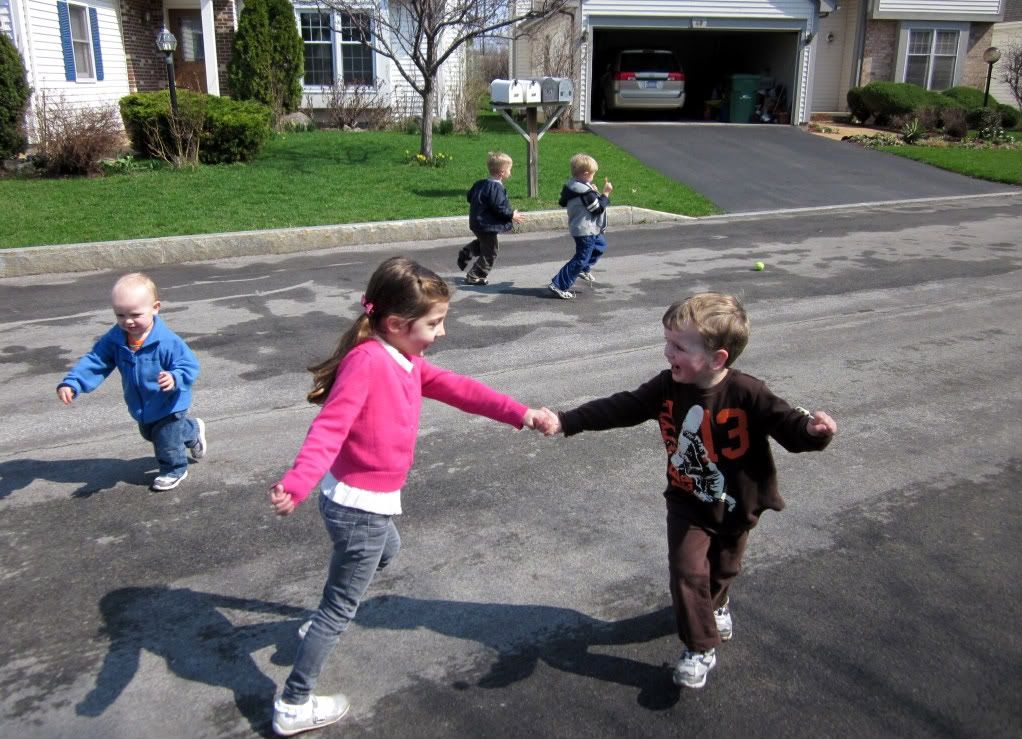 After their craft and snack, the kids and I went on a little nature walk around the neighborhood. Can you tell they were just a little excited to be outdoors?!
And the nature walk ended up being more like a nature run. And I am not exactly sure how much nature was really seen, but they had fun.
James trailing behind with his sippy cup in mouth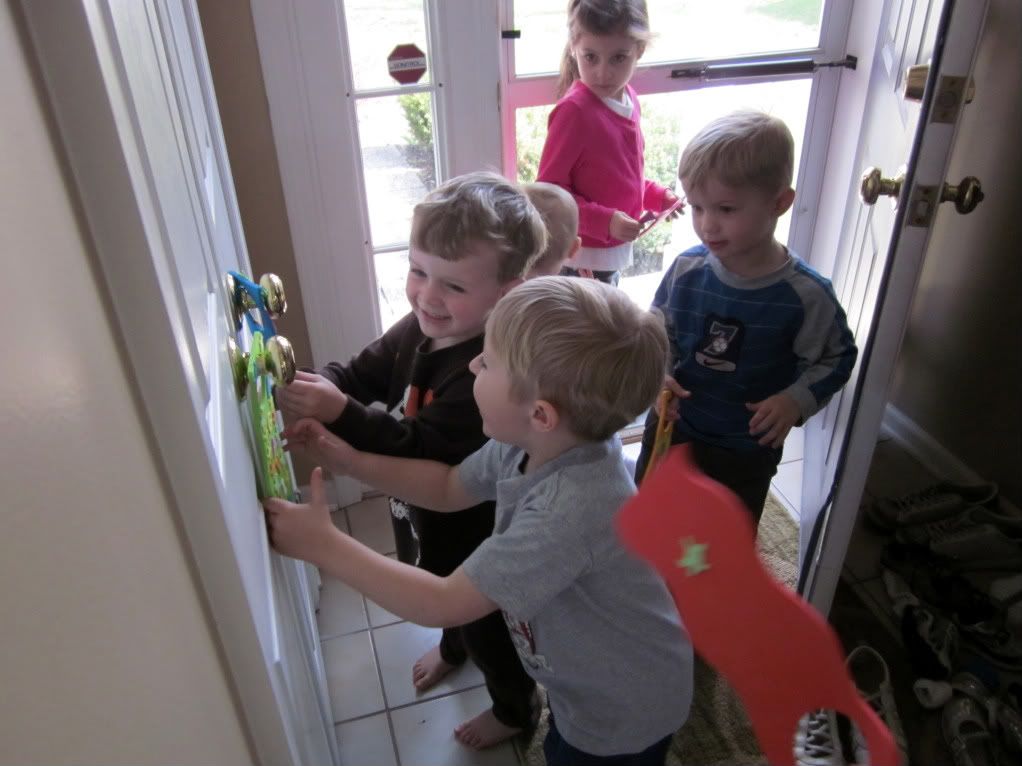 Laughing about the new door knob decor that they made before their moms came to pick them up.

And after that...James and I took a nap and Daniel, well, he watched a movie. I have been trying not to prop him in front of the TV in the afternoon (for many reasons, one being he colored all over my couch in pen last time I did this), but I needed a little rest after all this!
It was a great morning. Yeah preschool!