The surgery went really well. It actually only took 20 minutes (which felt like an eternity in the waiting room) but the doctor successfully inserted the tubes into his tear ducts.
The hardest part was the few minutes leading up to the surgery when we were waiting for the nurses to take him to the OR. James was so upset because he wanted to eat breakfast (he had to fast from the previous night) and have some juice. Luckily the nursing staff was awesome at the surgical center. They had a closet full of toys for James to choose from (he selected the Zhu Zhu pet) and a wagon for me to pull him around to distract him.
He was very upset for a few hours after waking up from anesthesia, but after a good nap that afternoon he was pretty much his regular, happy little self. We are just so grateful everything went well and that he is happy and healthy!
Here are a few photos from the day of his surgery (the quality is really poor as we did not have a good camera):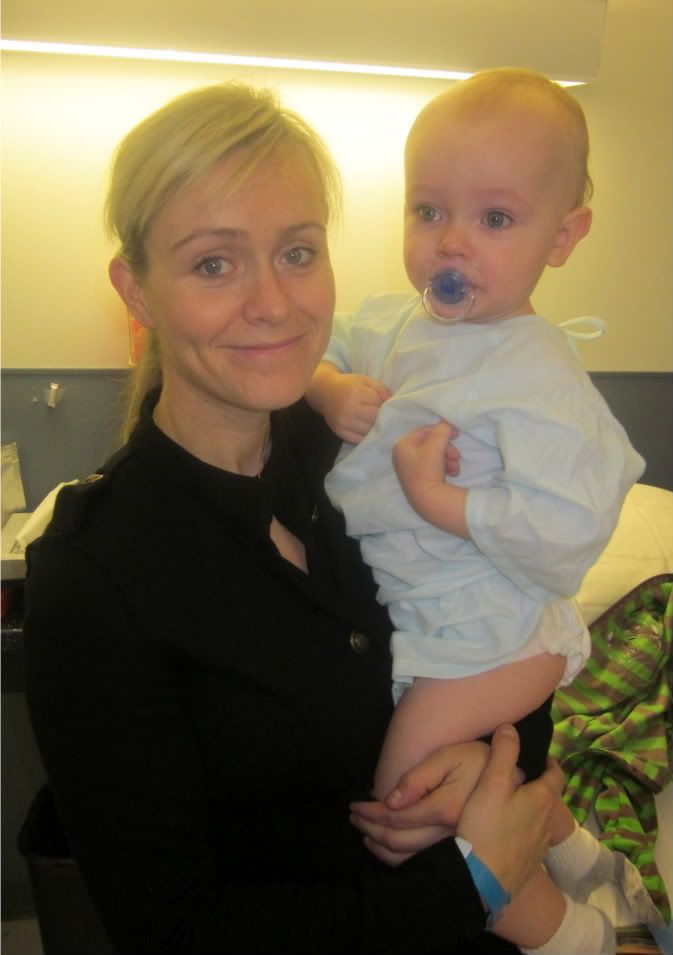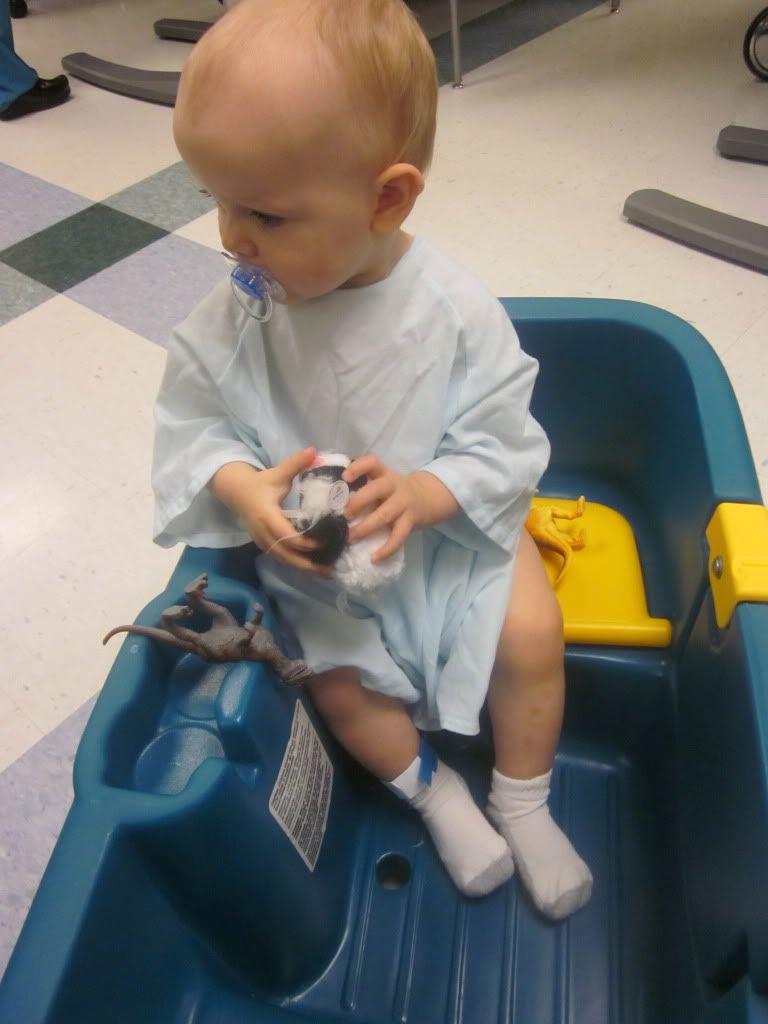 They brought us back to see him right after his surgery. I have never been so happy to see little James! It was the most wonderful feeling to just hold him (he never lets me do this at home! The one 'positive' thing about anesthesia!)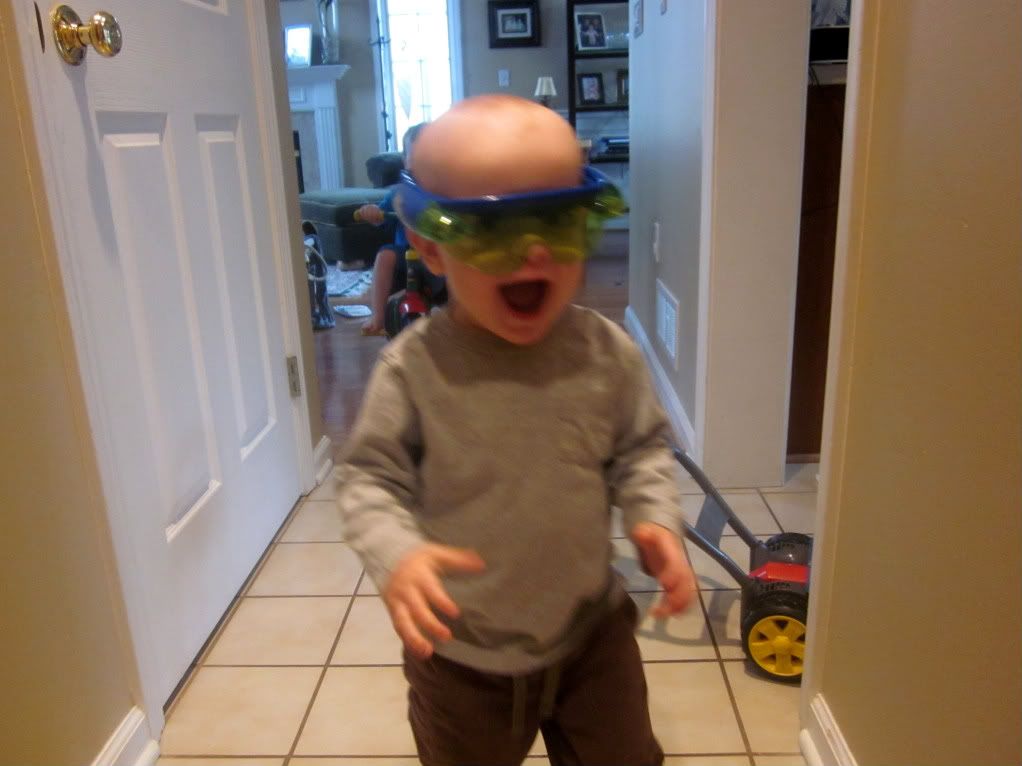 And he is back to his regular crazy & cute self!!
Thanks to all the friends who helped watch Daniel during James's appointments and the surgery and for the sweet phone calls/texts from friends and family :)