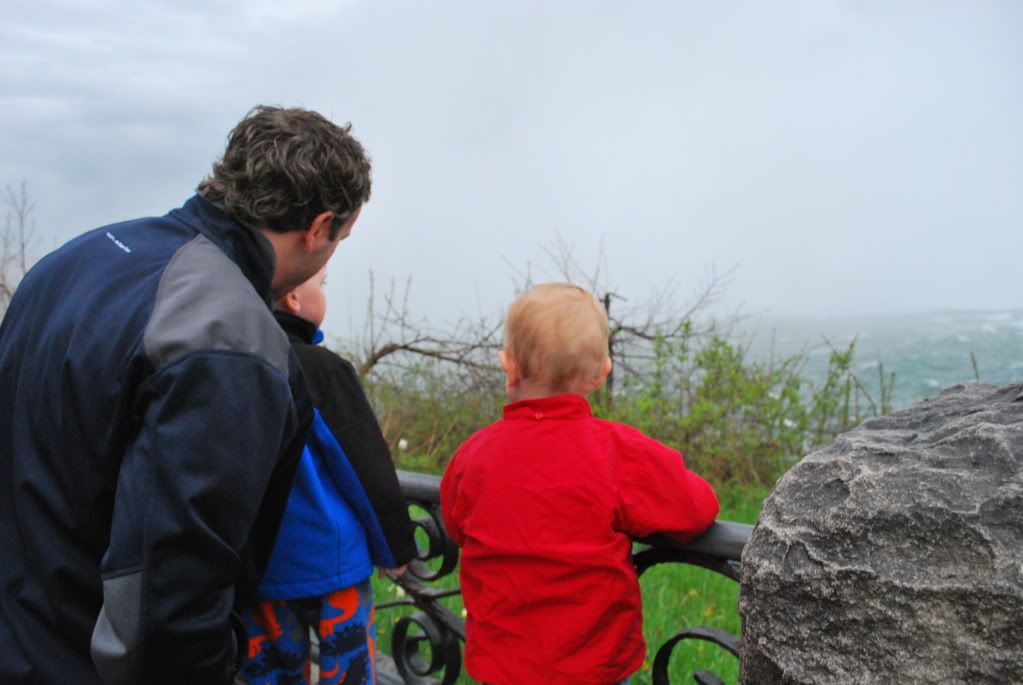 We stopped to see Niagara Falls. It was really beautiful (and a little nerve wracking with James), but so misty that we could barely see the falls.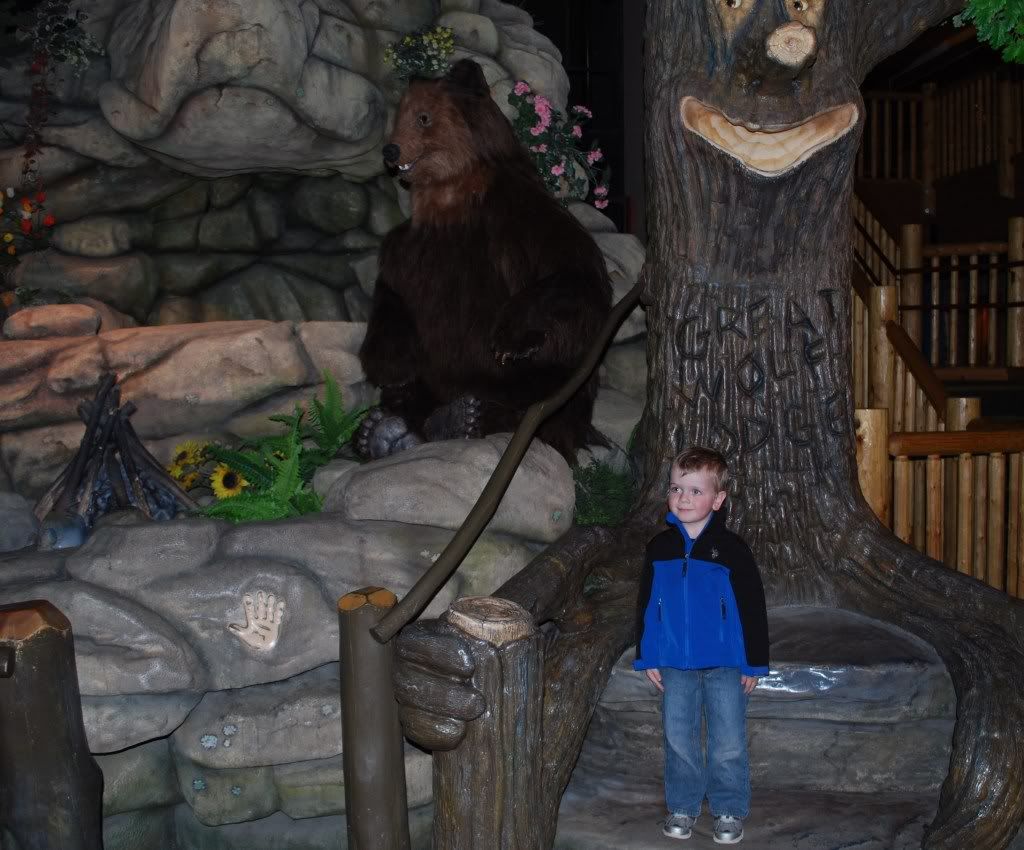 The lodge is perfect for kids. There are talking animals, put put golf, game and craft rooms, and of course, a huge indoor water park!
Our room had a 'cub den' with a little TV just for the boys. They thought it was awesome to have their own little space.
They could not wait to get inside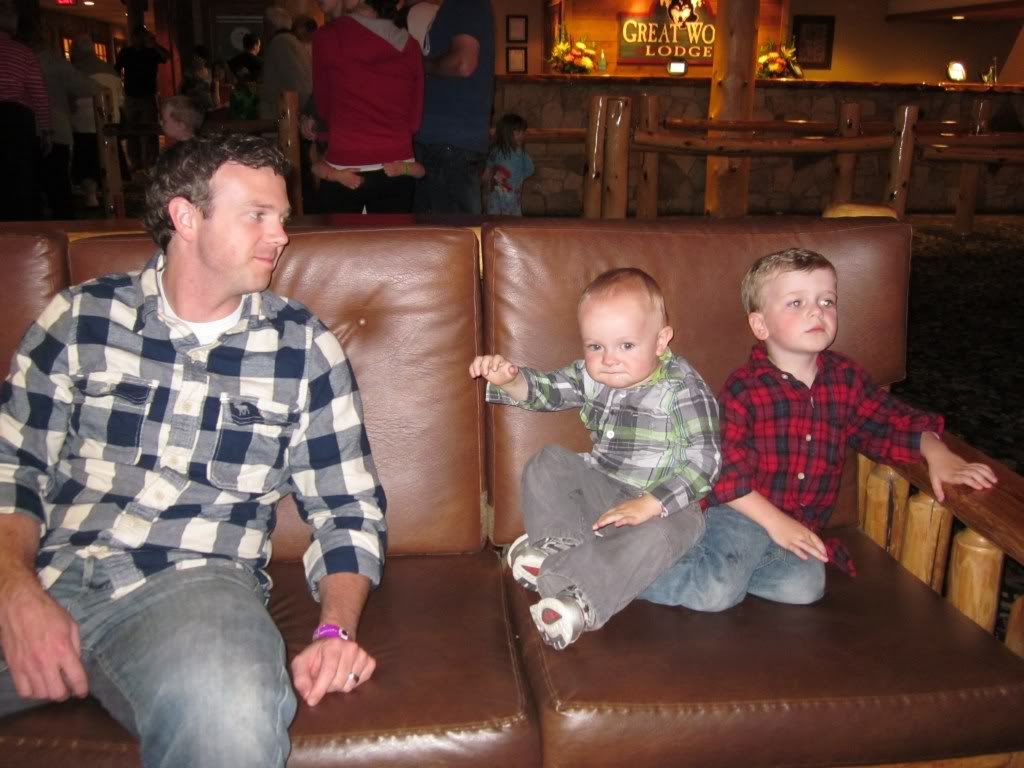 At night we ate at a huge buffet followed by a story time for the kids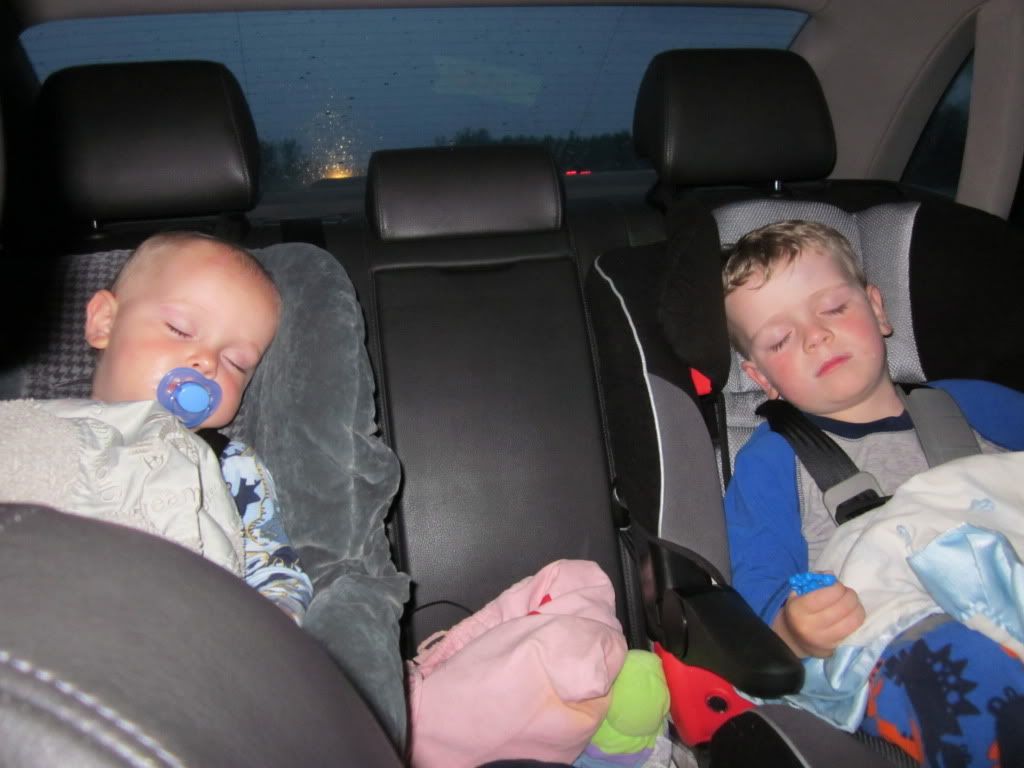 They were both so exhausted by the end. It was such a great trip :)
The following weekend we made our annual visit to the Rochester Lilac Festival. The flowers were gorgeous this year!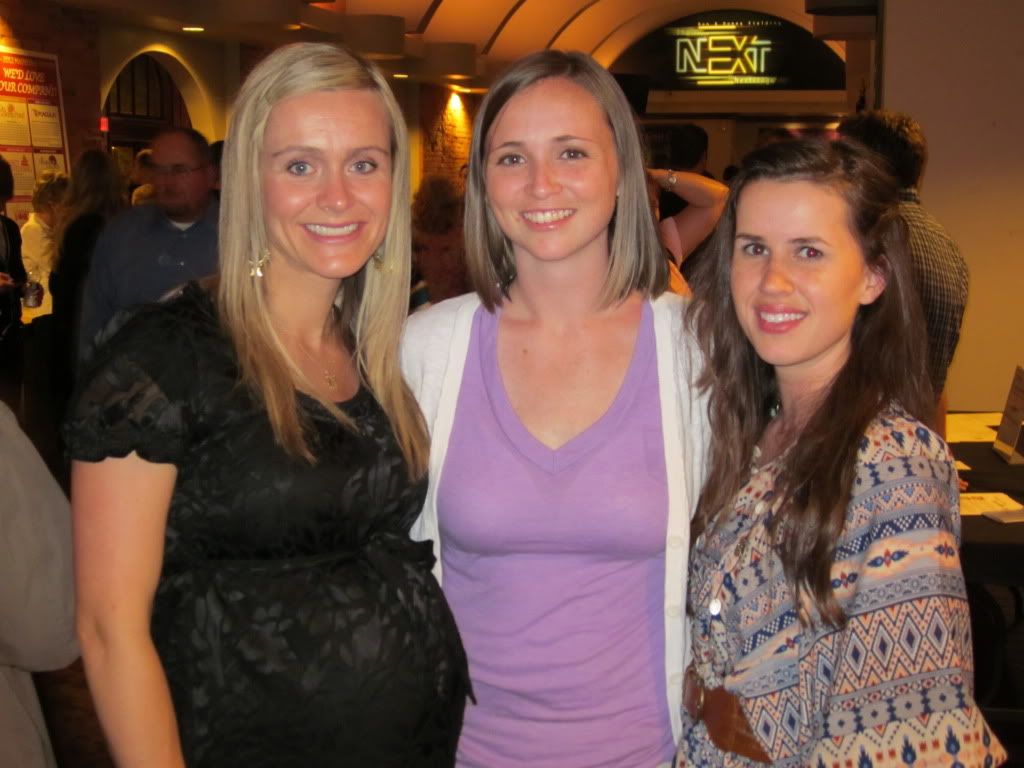 We loved seeing Music Man at Geva theater with our friends the Mudricks and the Vaiseys. The play was great and the company even better :)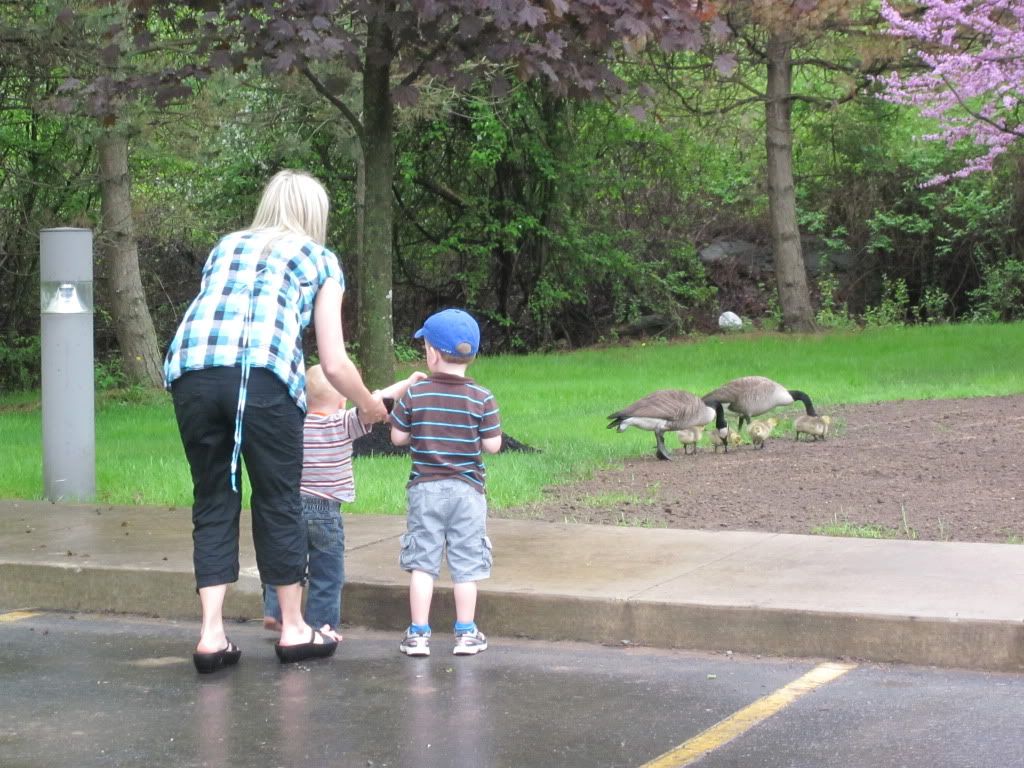 And we made many visit down to the pond near our house to look at the baby goslings. Daniel loved doing this until one afternoon one of the mommy geese chased him down on his bike while hissing at him. He was so terrified after the incident that he has not wanted to go back since!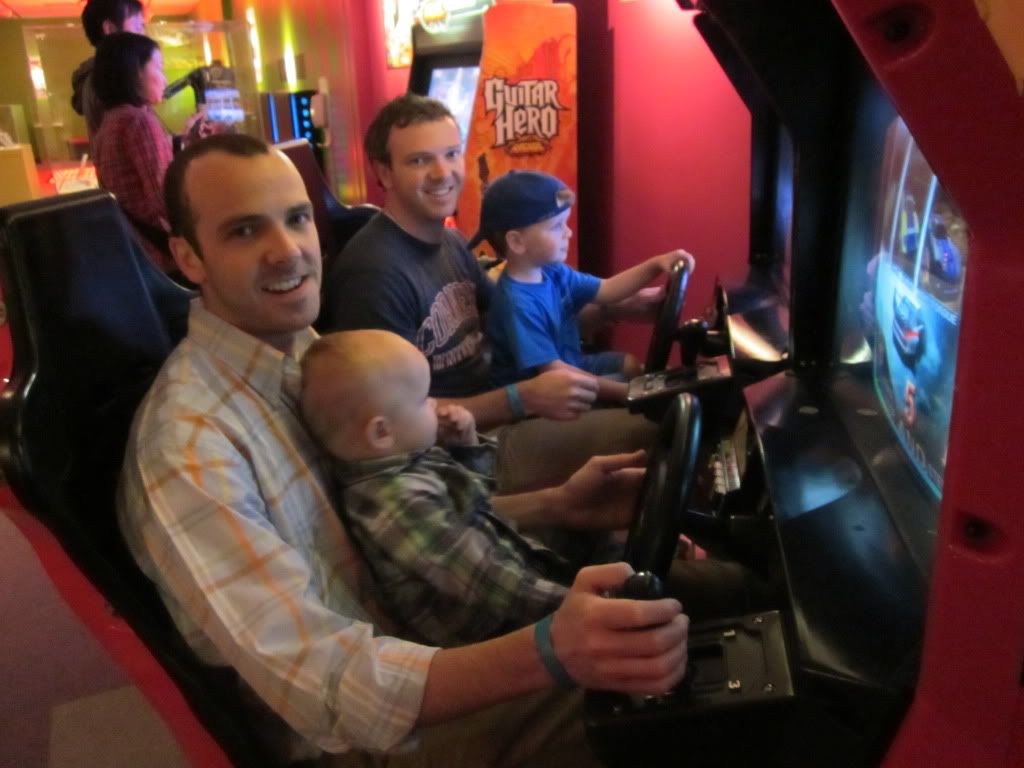 And Taylor (Bryson's brother) came for a visit. It was so great seeing him!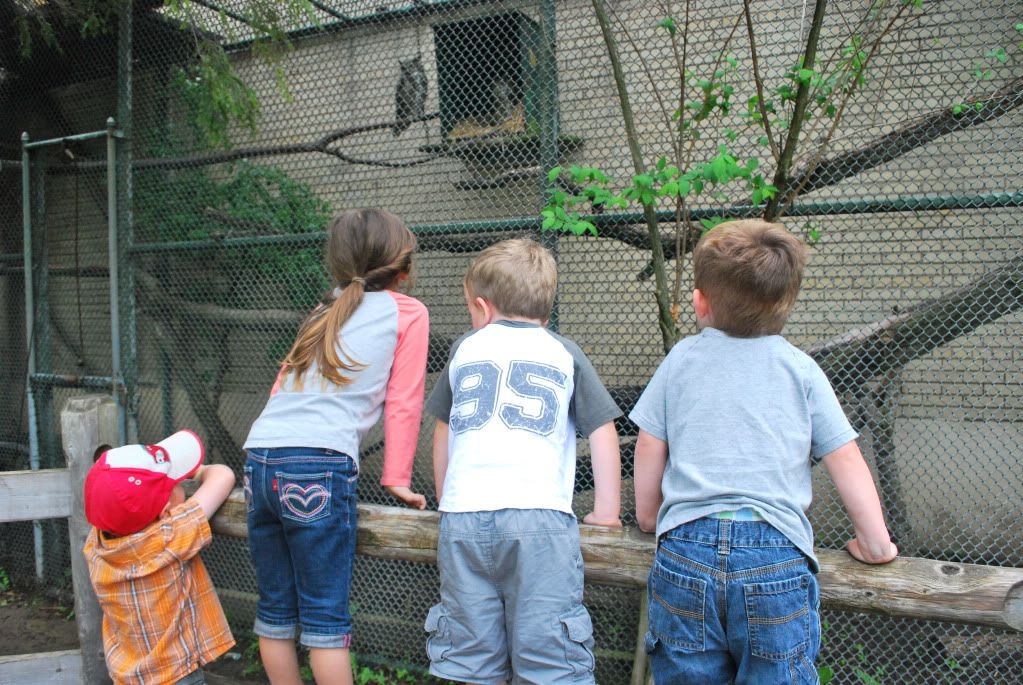 And last, but not least, Daniel's preschool had a field trip the zoo. It was such a great day and the perfect way to end an awesome school year.