Baby Andrew turned 1 week old yesterday, and we have just loved having him here with us. He is a beautiful, sweet, and content baby. The boys have been so sweet to him and have shown him so much love (even though their 'gentle' kisses and hugs can be a bit rough!).
His birth was wonderful. We had celebrated the 4th of July as a family the day before and I was aching for him to finally come (he was 6 days late!). Maybe it was the fireworks from the night before that got things going, but around 4 AM the next morning, I started having contractions. Bryson was (of course) working at the hospital and was gone, but luckily around 8:30 AM I had my mom and sister take me to the hospital. By 10:00 AM I was in a labor and delivery room. And around 11:15 they popped my water. It only took about 5 contractions and he was delivered! It was awesome!
Andrew came out screaming, and he definitely lets you know when he is cold or hungry. But when his needs are met, he is a perfect little guy :)
Here are some more pictures from his wonderful birthday: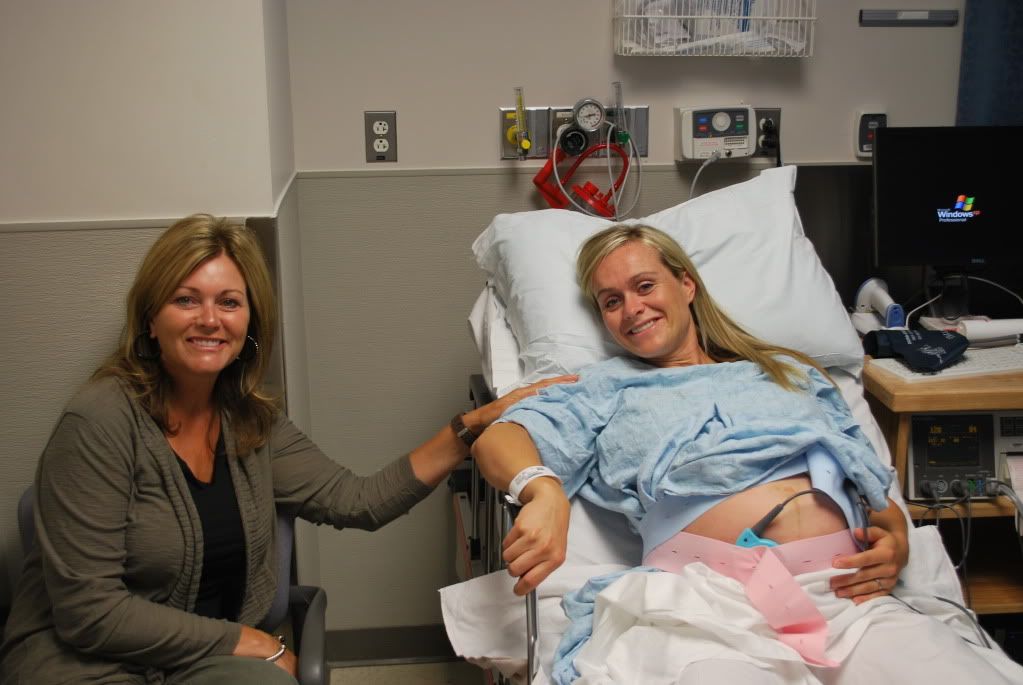 In triage with mom and Steph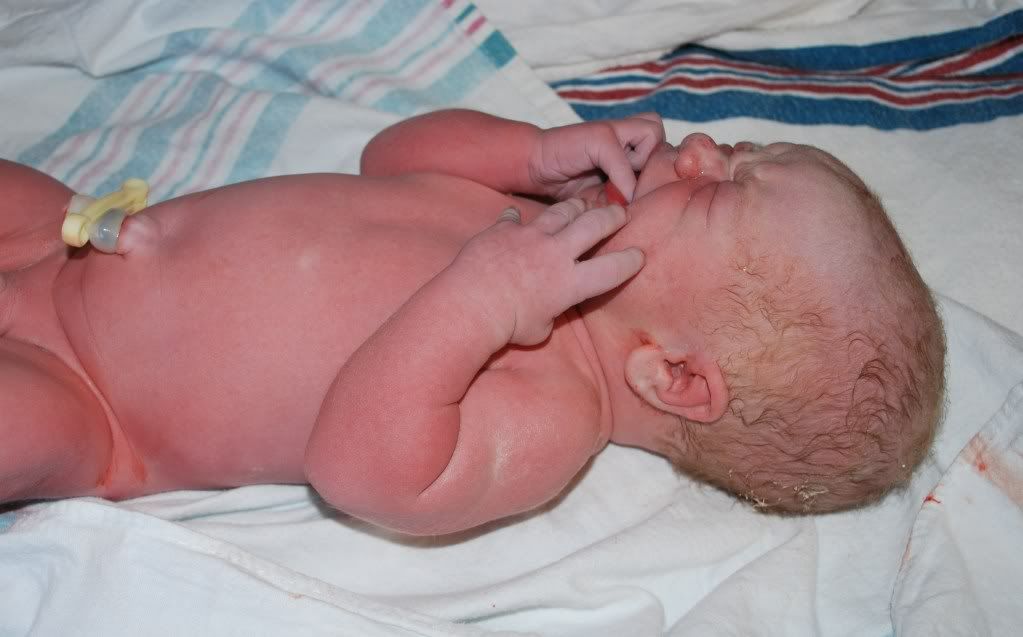 A few hours later (at 11:47 AM) Andrew is finally here!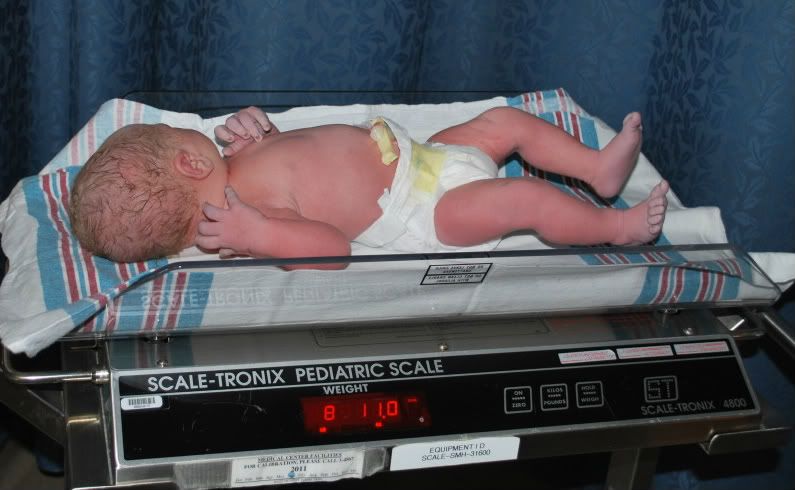 8 pounds 11 ounces- he was a big boy!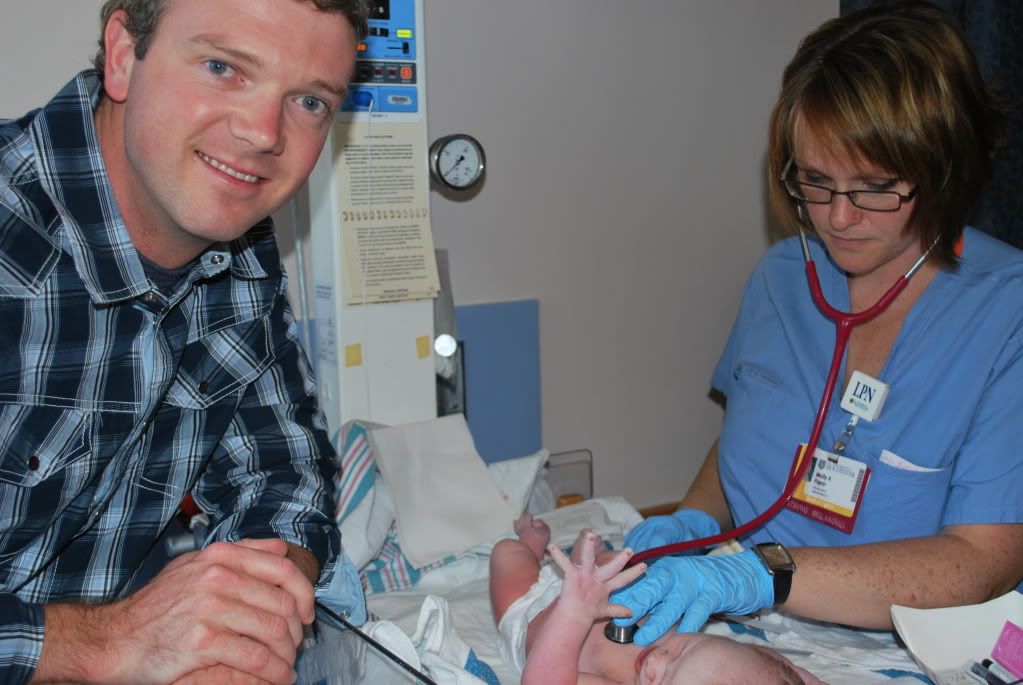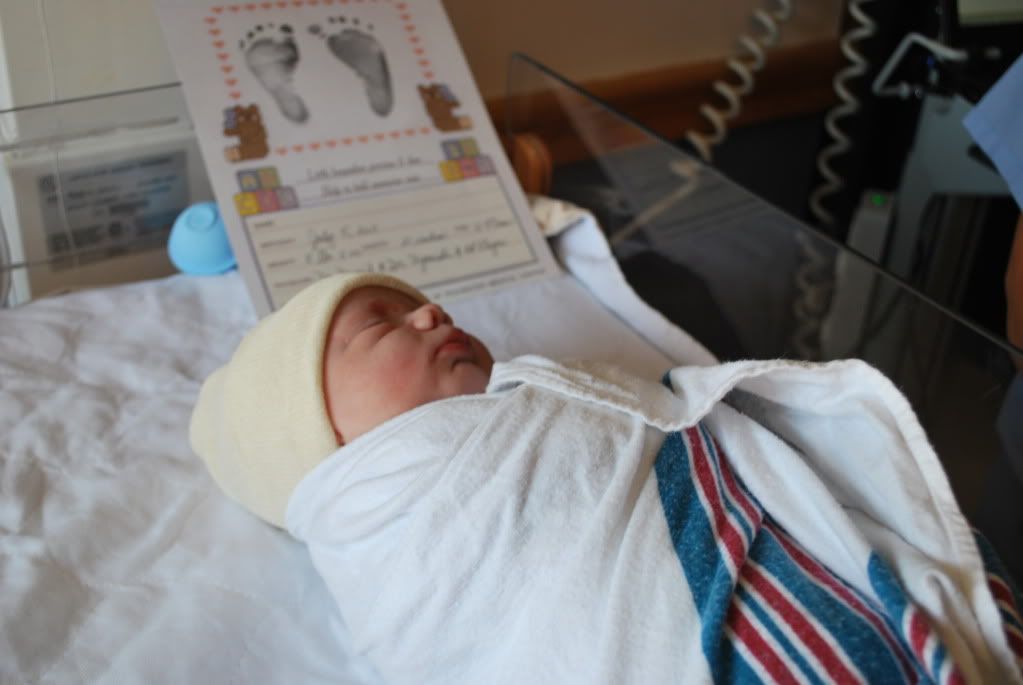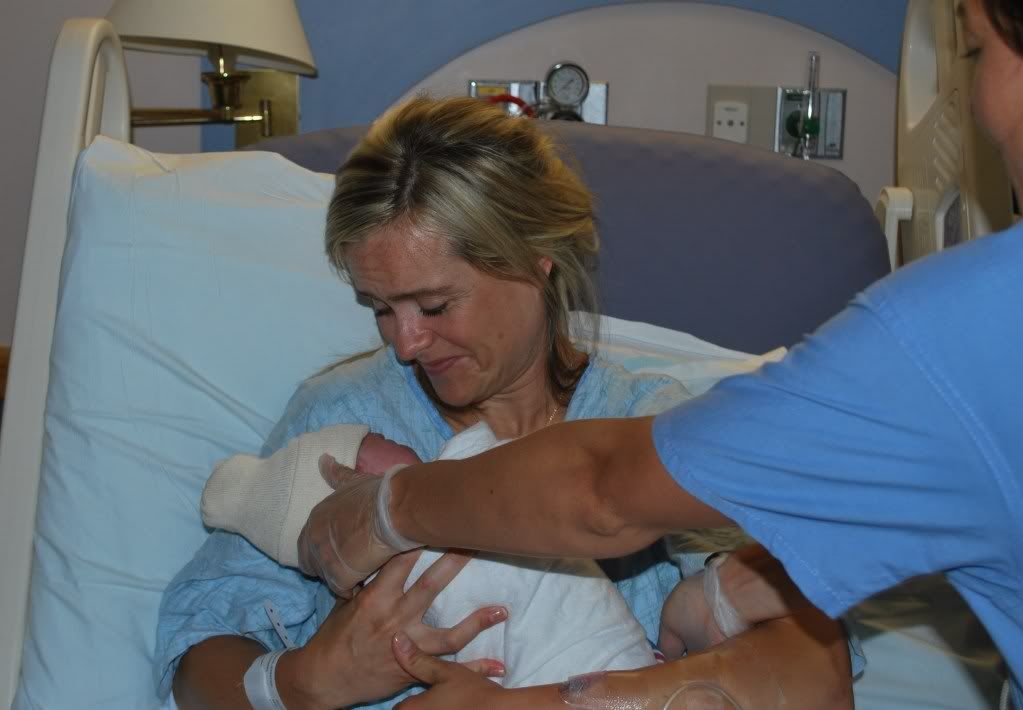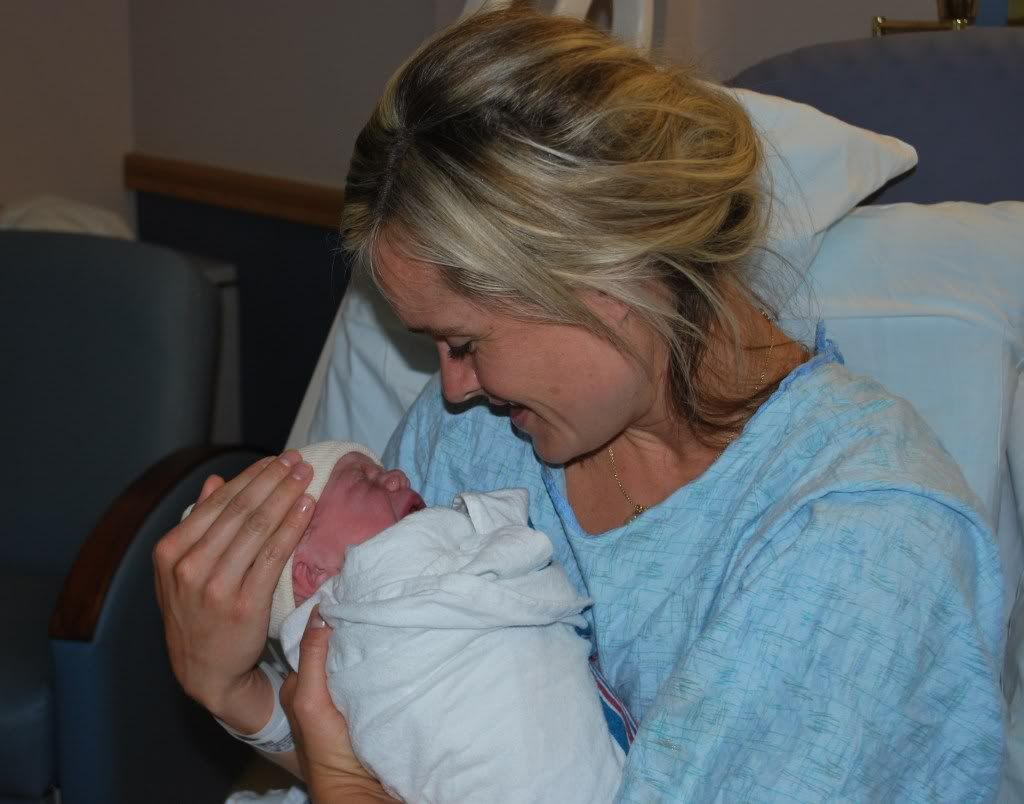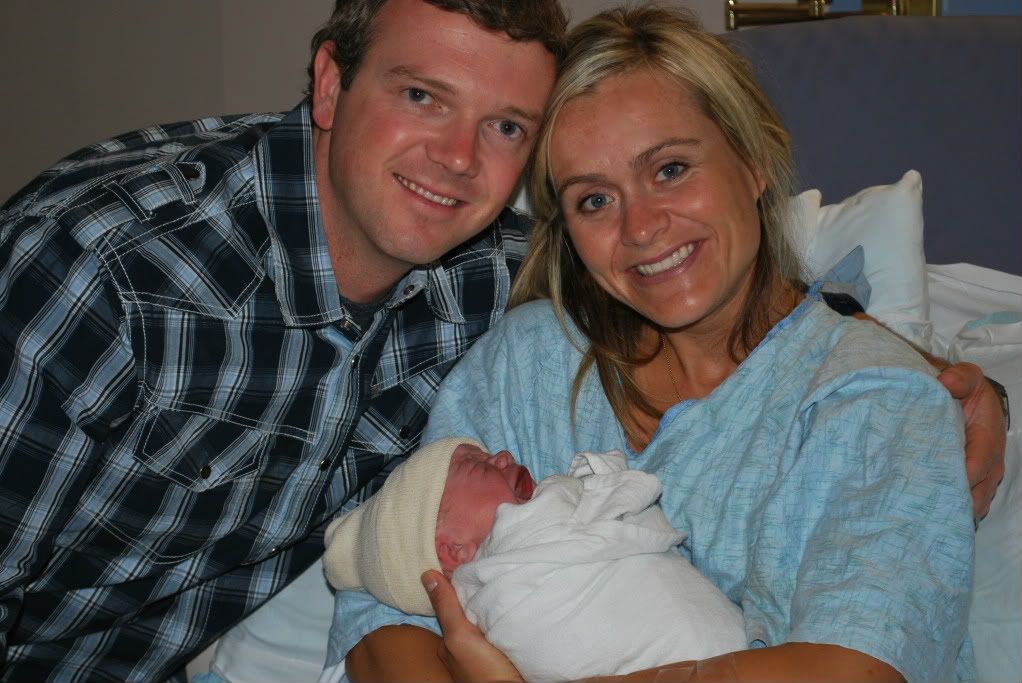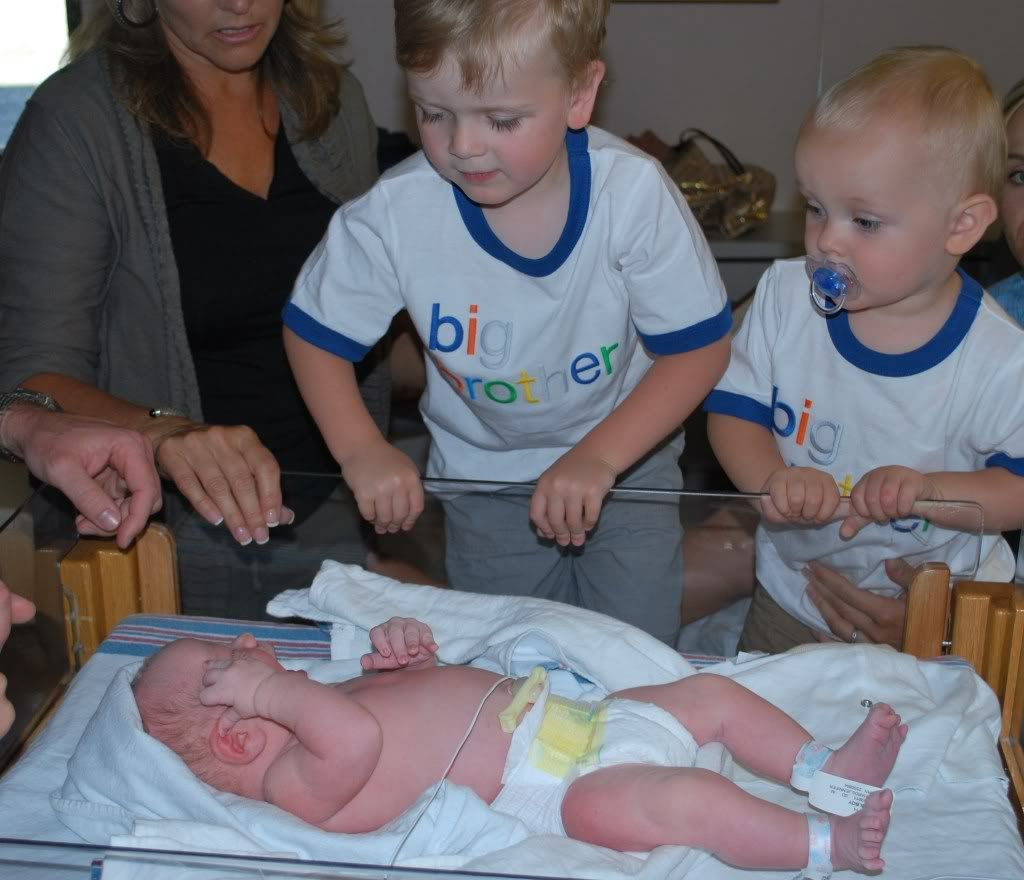 Then big brother #1 and big brother #2 came. They were both very curious about their new baby.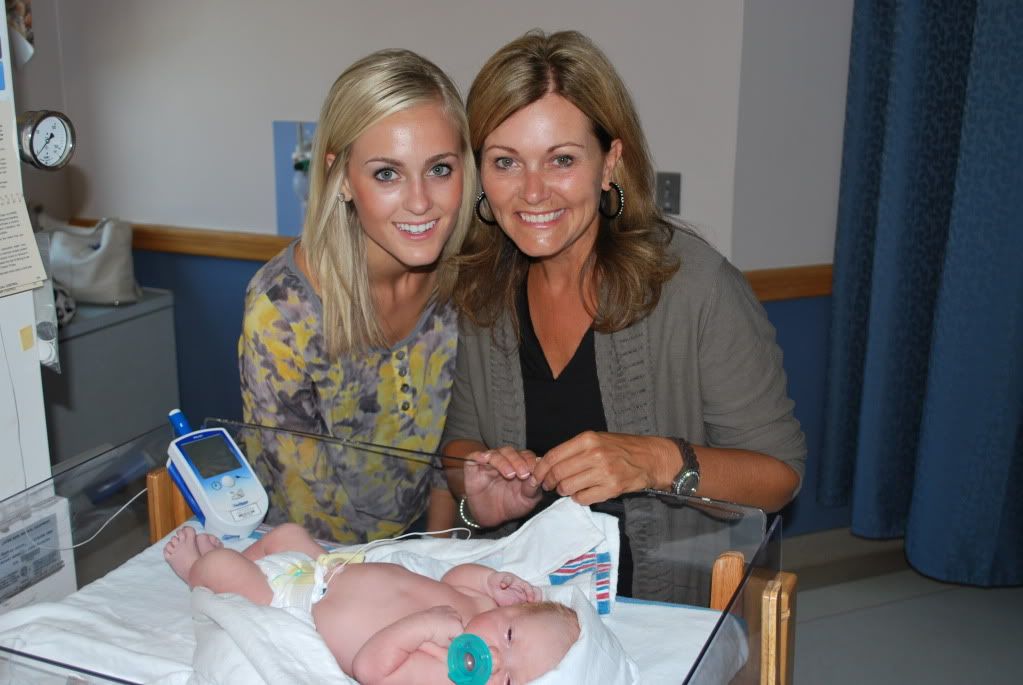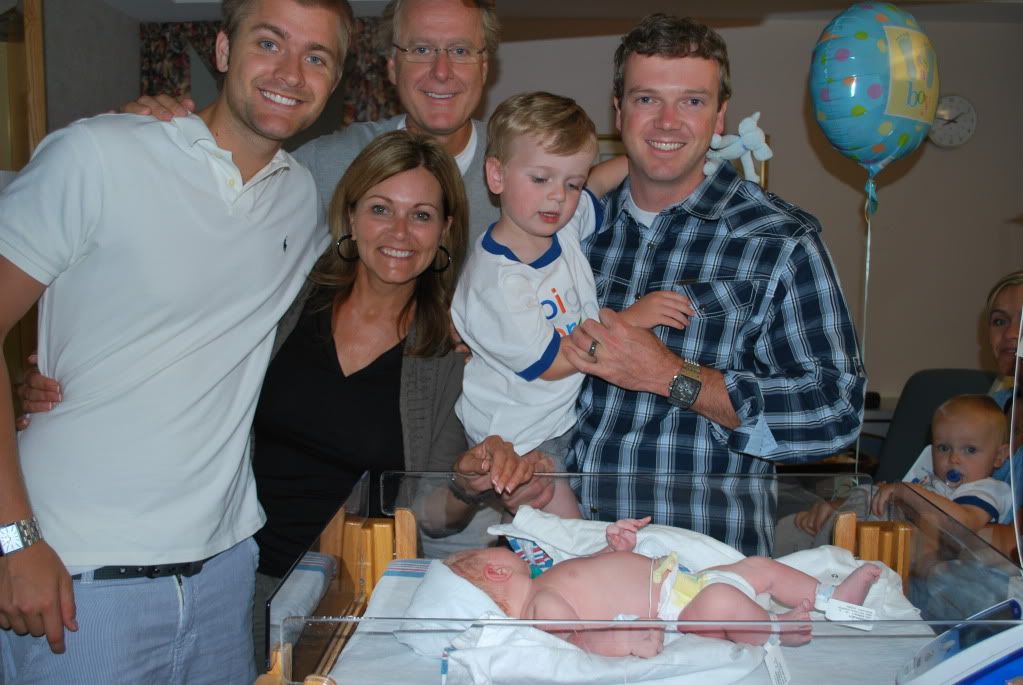 And Nick and Dad came to visit as well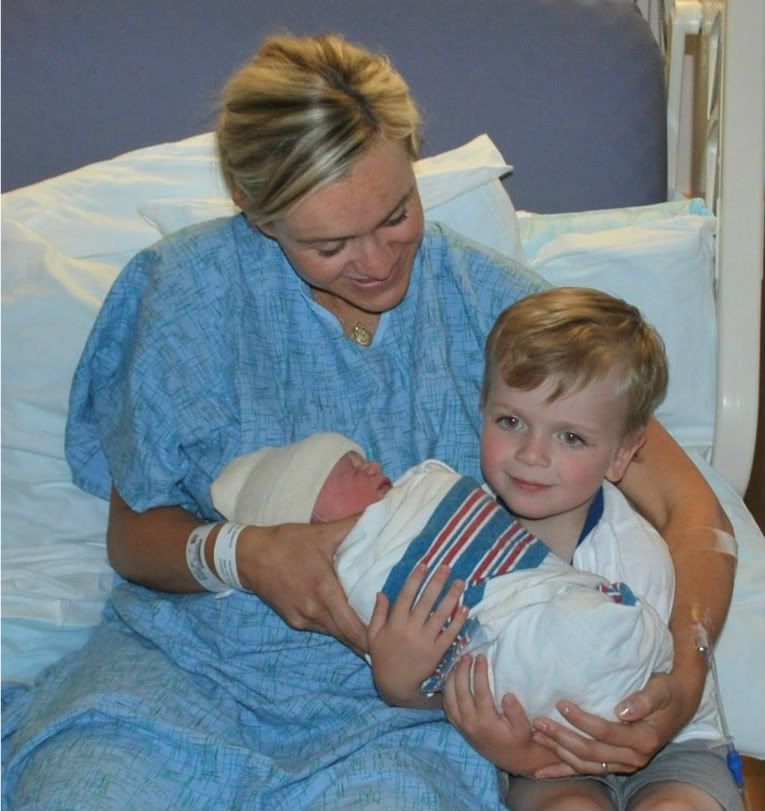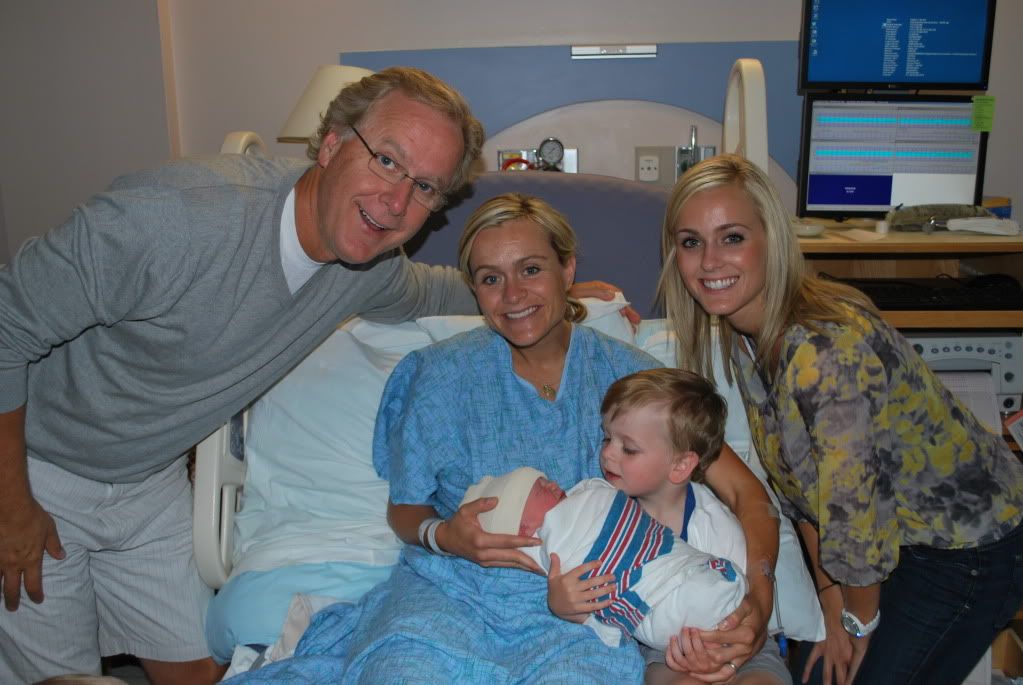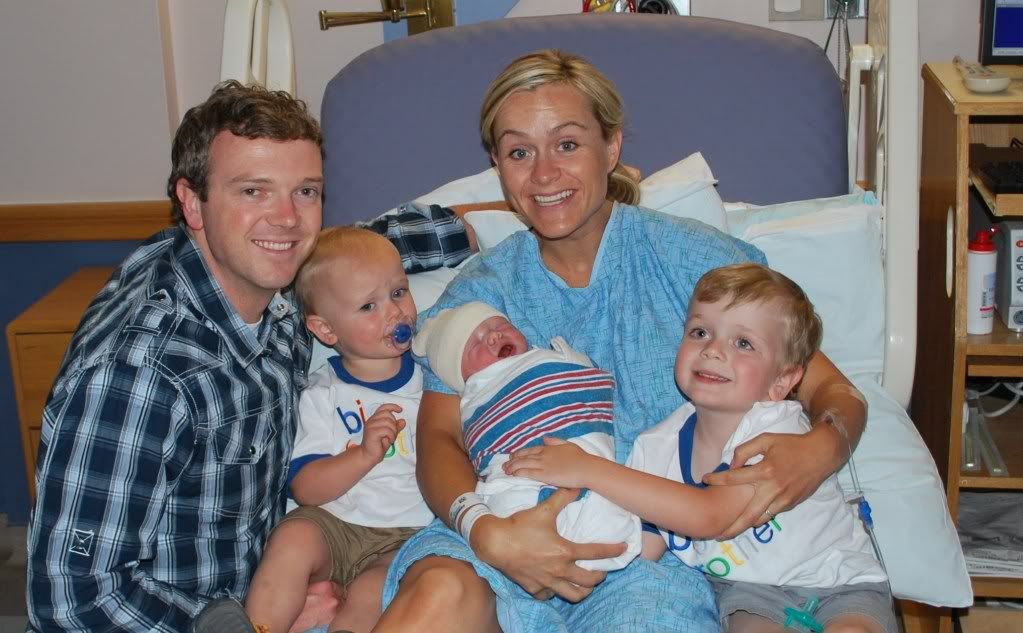 One BIG happy family!! We are so blessed to have Andrew here!
I love all my boys :)