Hey little Andrew! You are 1 month old today!! You are already smiling and making cute little noises. I think you did not get the memo that you are baby #3, because you want to be held ALL THE TIME. But I do just love to hold you (when I can) because you are oh so precious and cuddly.
Happy 1 month! We love you so much.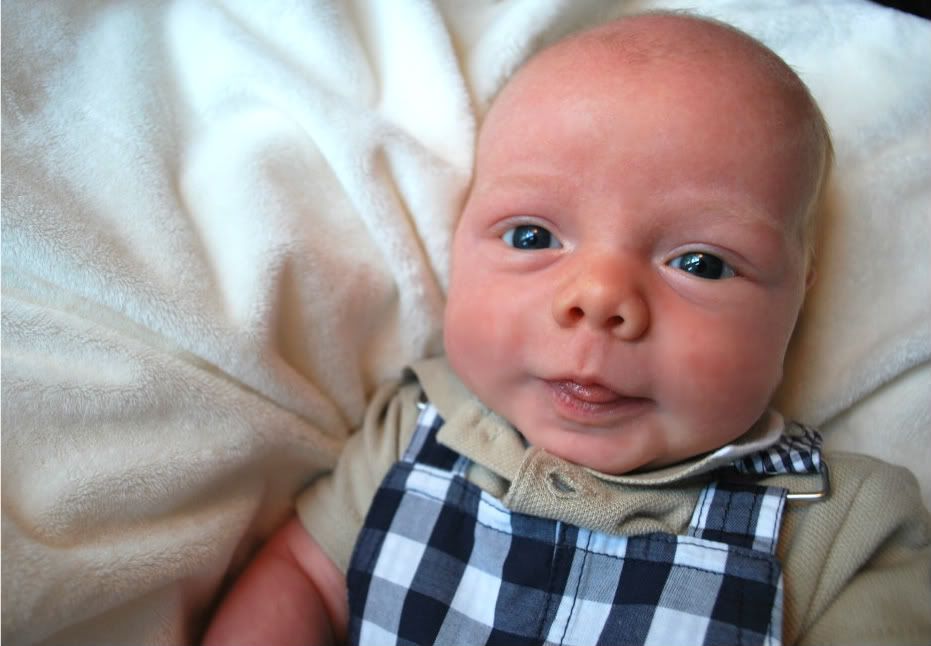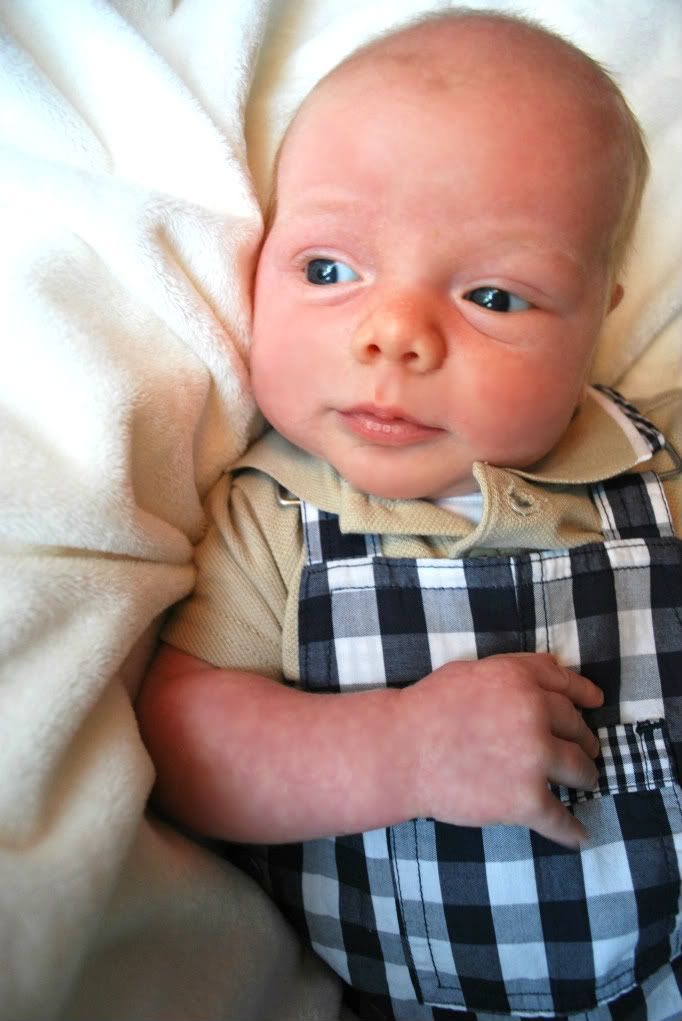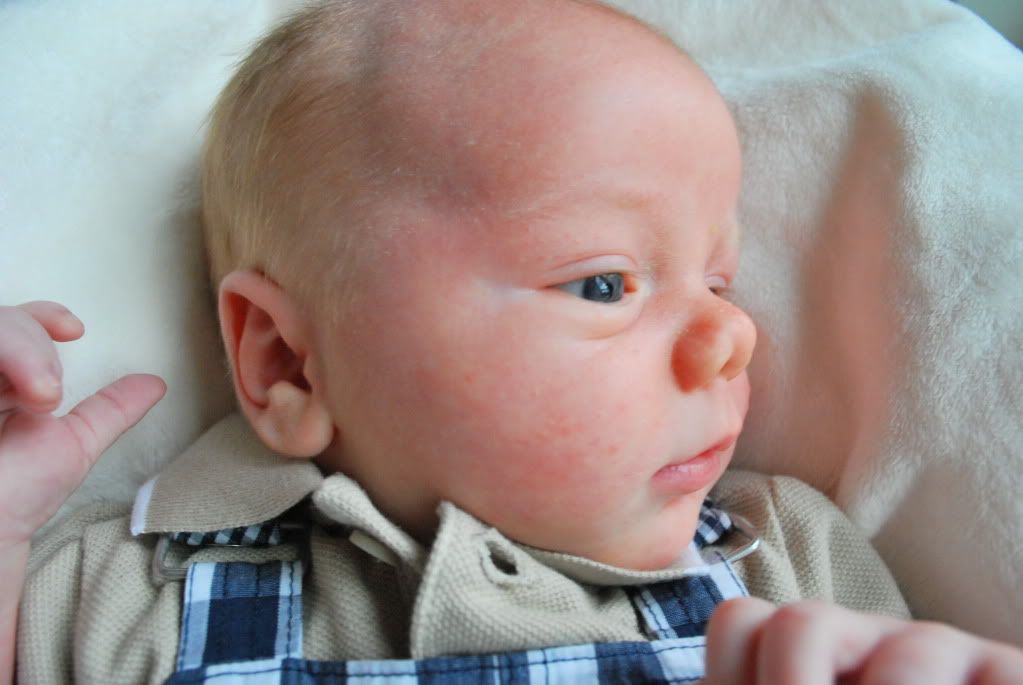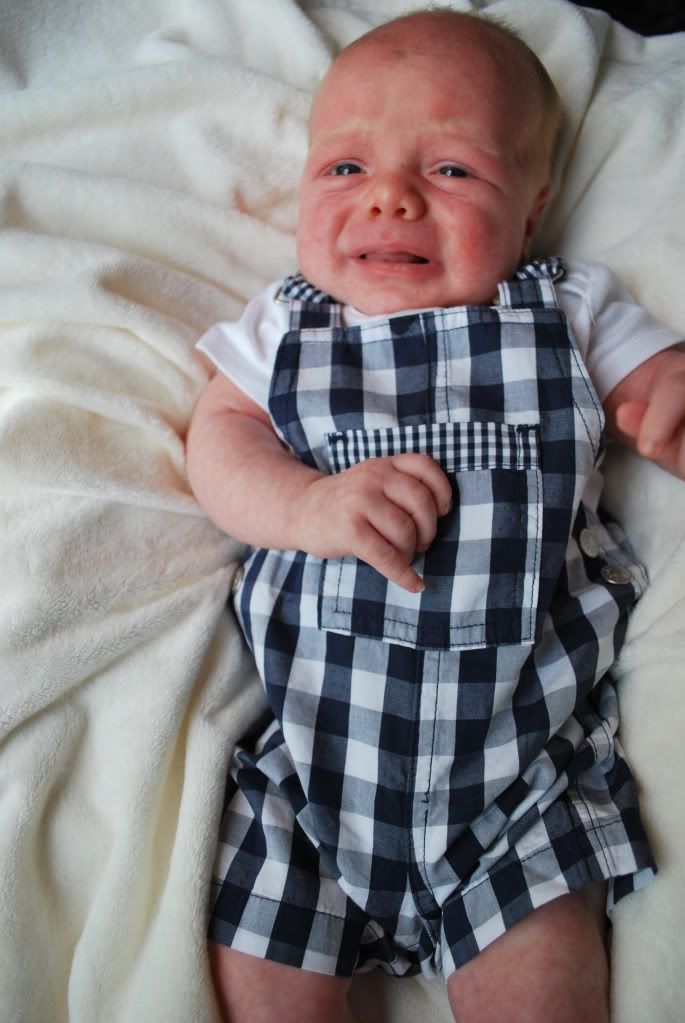 And the photo shoot was over as someone became a little cranky!

And someone's big brother woke up from a nap