I have been such a slacker about blogging recently. I have had a picture of blueberries on my blog for months now!!!
We have had a great summer and are all really enjoying having our sweet little Andrew around. It has been so wonderful to see his little personality emerge. I would say he is my most easy going baby and can often be seen with a smile on his face.
Andrew is getting so big and will be 3 months old this coming week. One of the highlights of our past few months was his blessing. We were in Utah for Bryson's sister wedding (which will be part of another post) so we decided to bless him there since so much of our family was together. Andrew was blessed by 14 men in our family- Bryson, 2 grandfathers, 3 great-grandfathers, 1 great uncle, 6 uncles, and 1 soon-to-be uncle (my sister's fiance). And ten women (aunts, great aunts, and grandmothers) where there to celebrate the day and hear the blessing.
My mom made an delicious breakfast which we ate afterwards. And it was my 30th birthday. It was a great day and I am so glad we were able to spend it with so many loved ones.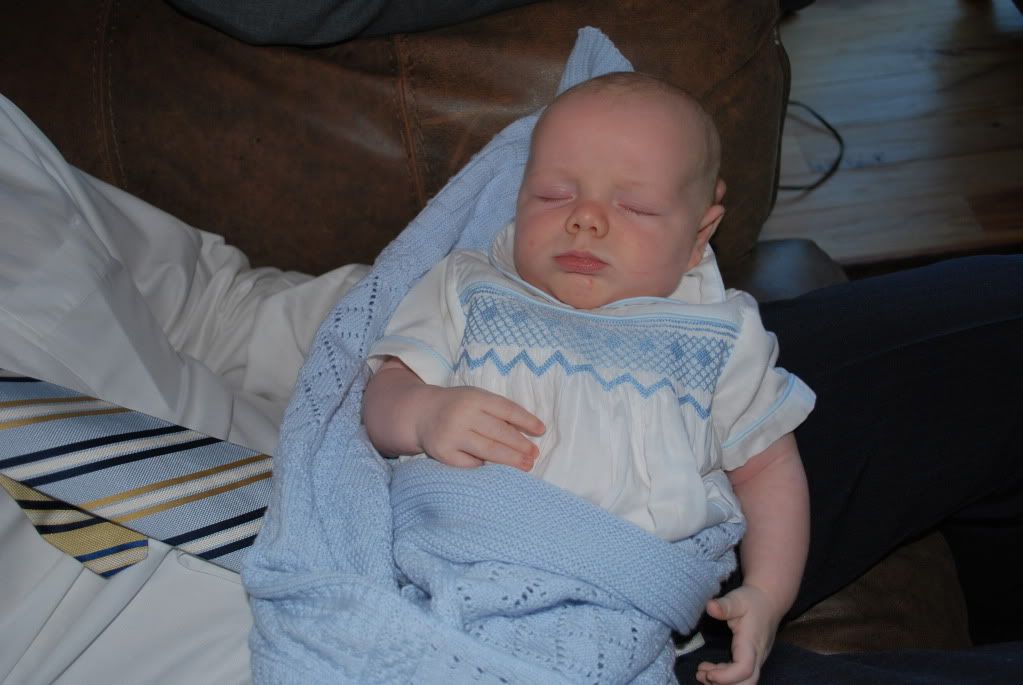 My sweet baby boy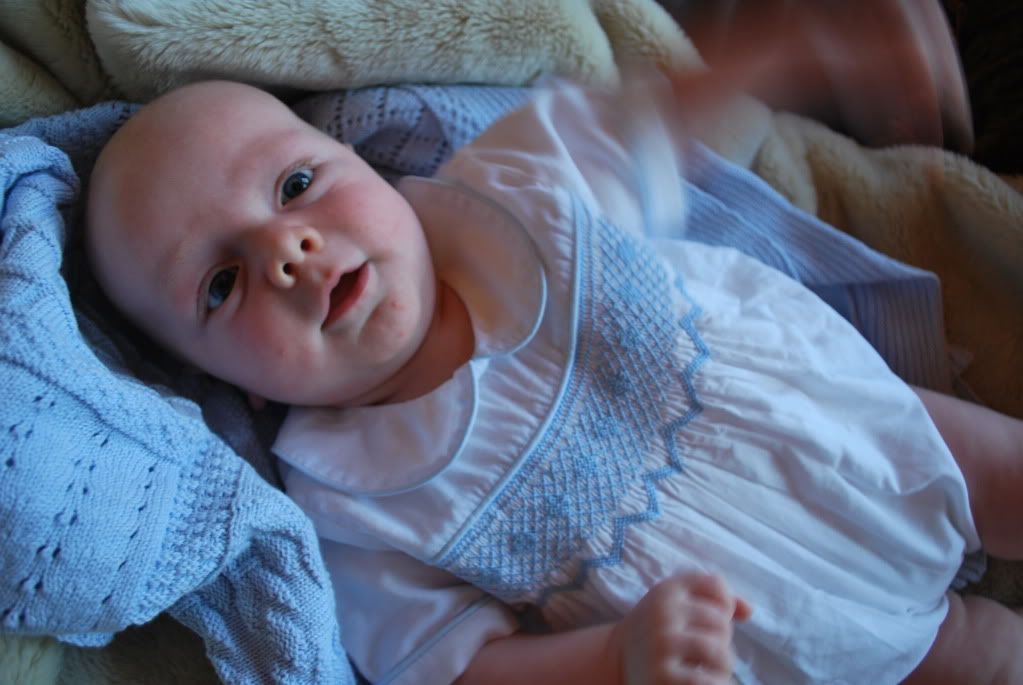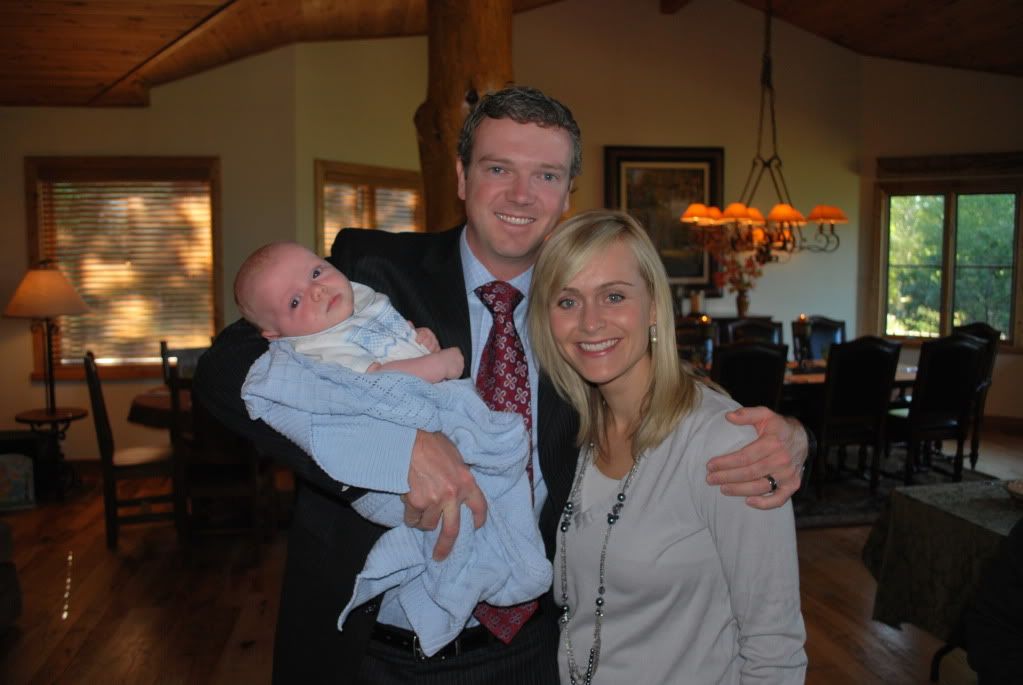 Some of my family who blessed Andrew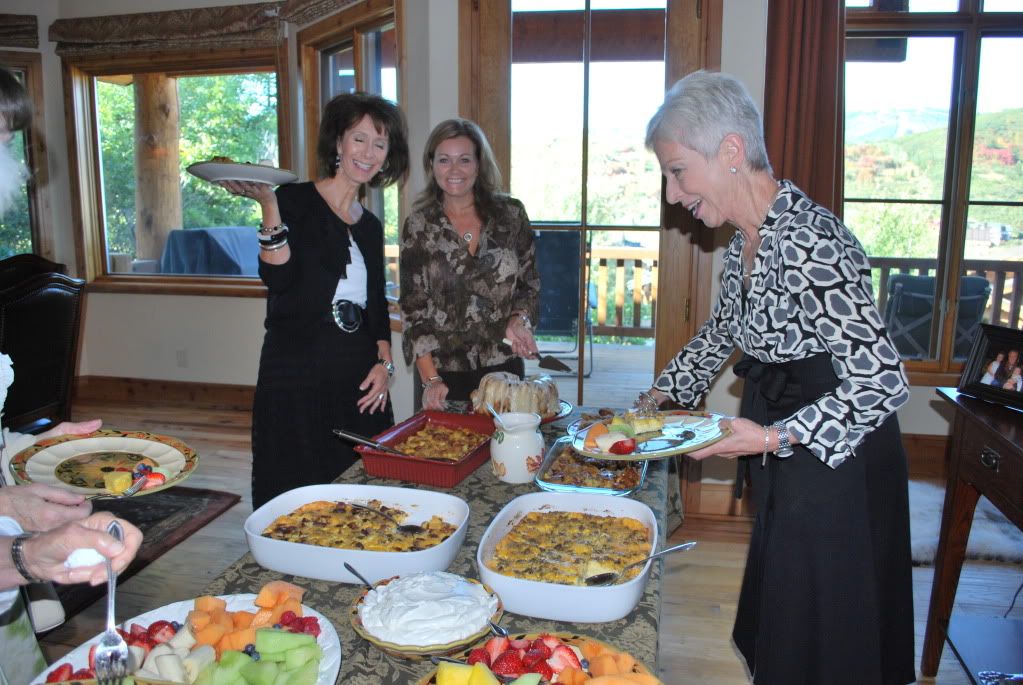 the spread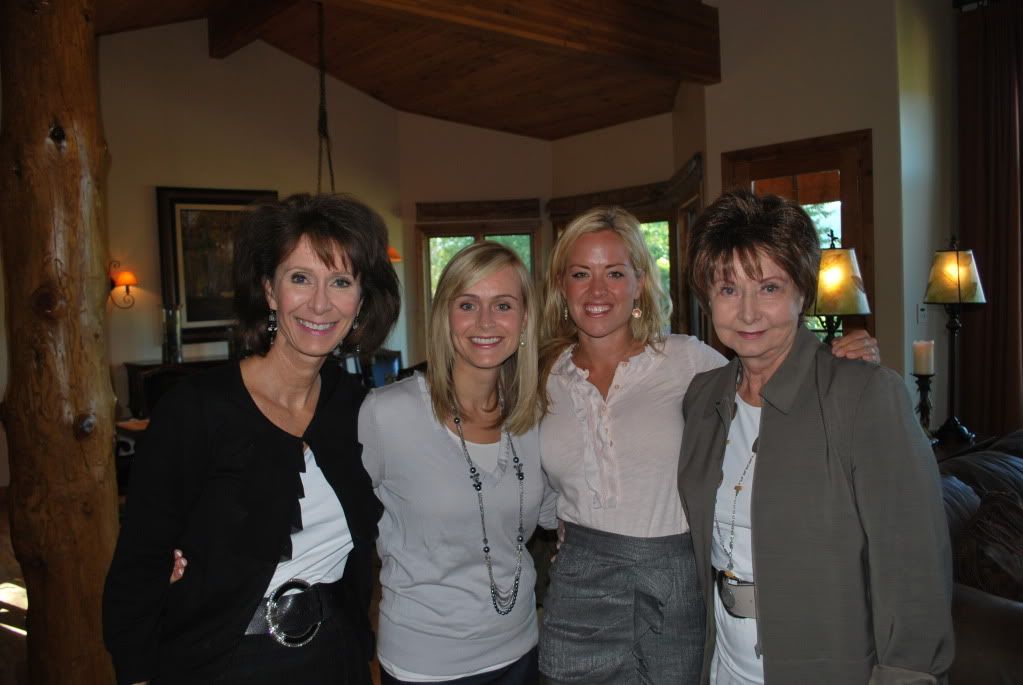 my aunt Cheri, cousin christy, and grandma Bigler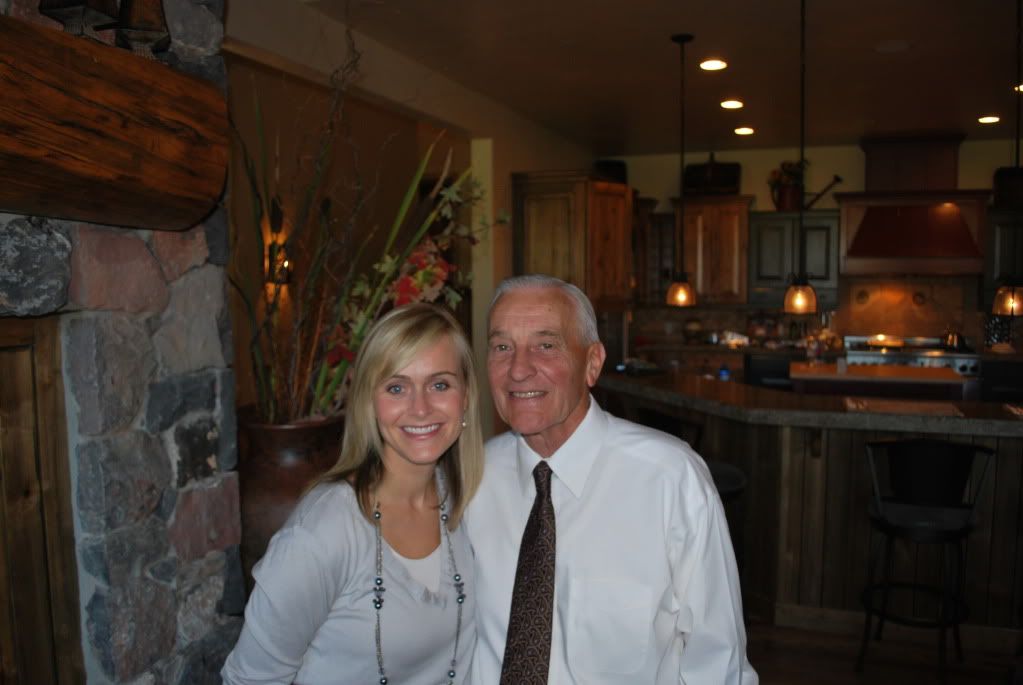 My grandpa and I celebrated our birthdays together that day. He turned 72 and I turned 30 - wait, I mean 29 (haha!).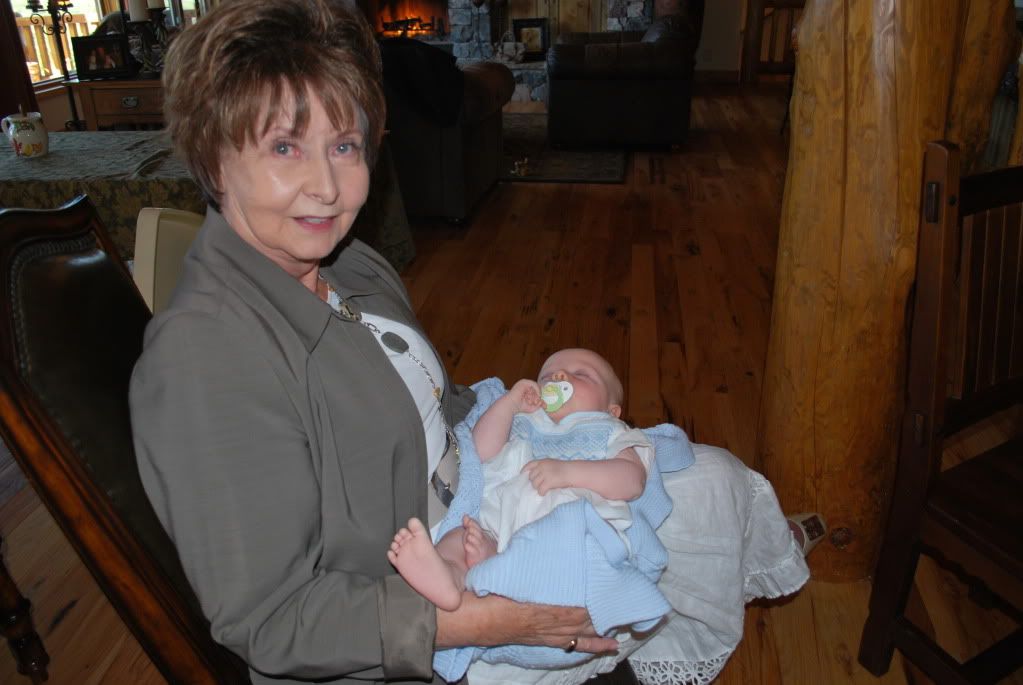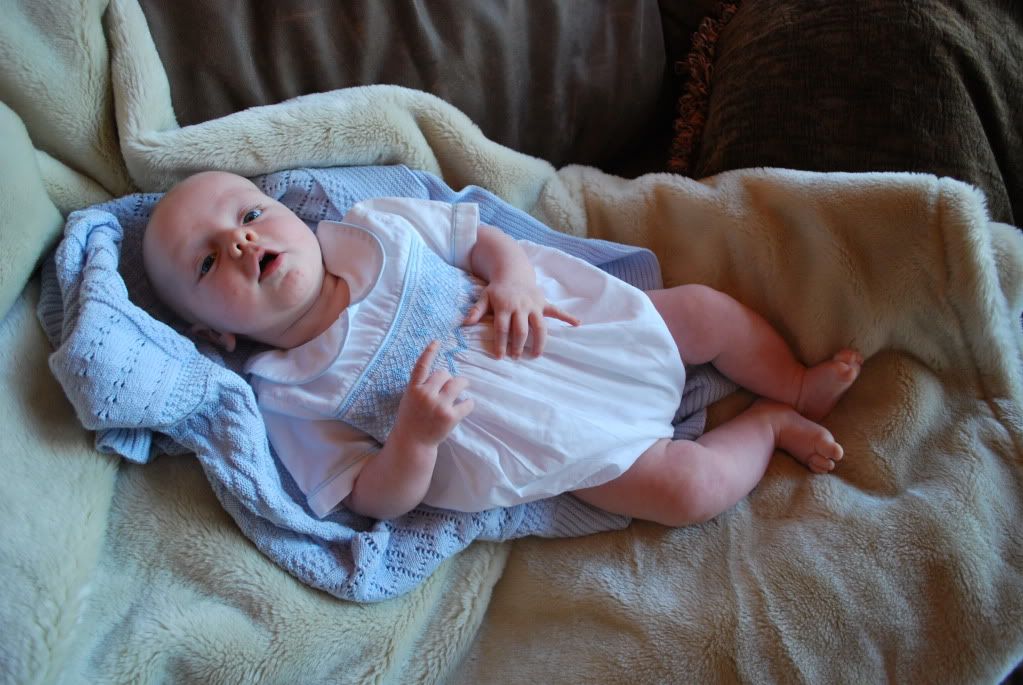 I just cannot get enough of his precious outfit!! My mom got this for the special day :)