The boys and I made a very spontaneous trip to visit Shannon, Kevin and their boys in Allentown, PA this past week. Shannon was such a gracious host to let us all stay with them, and she made the trip a really fun-packed couple of days.
We made a trip to Ikea in NJ. It ended up being an expensive little outing for me, but I love Ikea and could not pass up on a few cool items for our home. The best part of the trip was seeing Bryson's cousin Rachel and her two adorable little girls.
My bro-in-law Taylor made a surprise trip from D.C. to see all his nephews. We decided one of the days that I was there to make a day trip to NYC. It was sunny and around 60 degrees- a perfect day in the city!
Shannon with chunky monkey Nathan
At the most southern part of the park there is a very cool padded playground. We let the boys play there for most of the day since the weather was so beautiful.
Daniel was so excited when I told him that this is the city where he was born! Central Park is a very special place for me because I remember taking Daniel here often when we lived in NYC.
This is not a great photo, but it is the only one I got with Katie Groberg in it (even though her eyes are closed!). She is another one of Bryson's cousins, and I was so excited that she spent the day with us. She lived (and still does) in the city while we were there and I just love her and her cute kids.
Outside the Natural History Museum. We took the boys there and they LOVED the dinosaurs.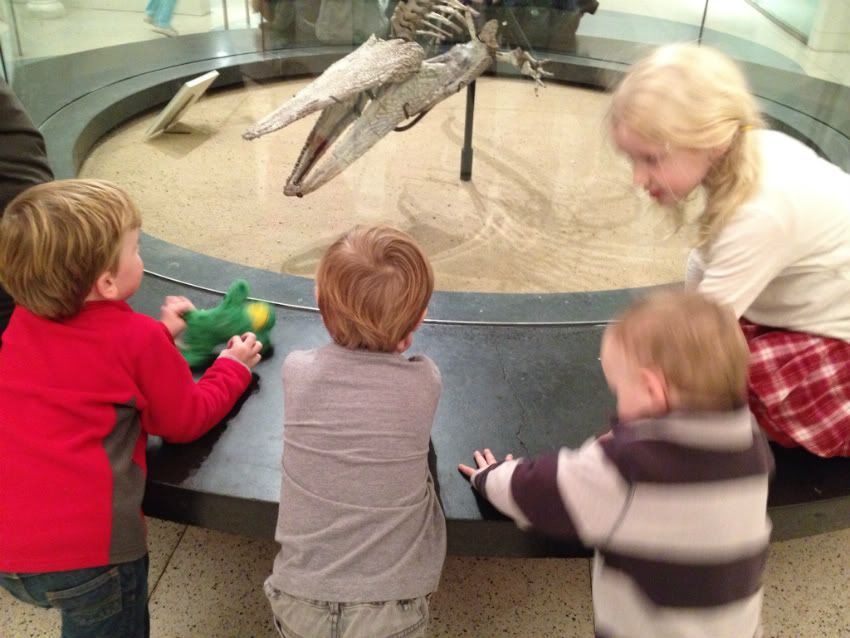 The kids ran all round the exhibit until we left to go eat at Patsy's Pizza (one of my favs). I also got to see some of our best friends Scott and Marylynn Thomas and their daughter Zoe. It was such a great day and an awesome weekend with the Taylor family! Can't wait to go back soon :)